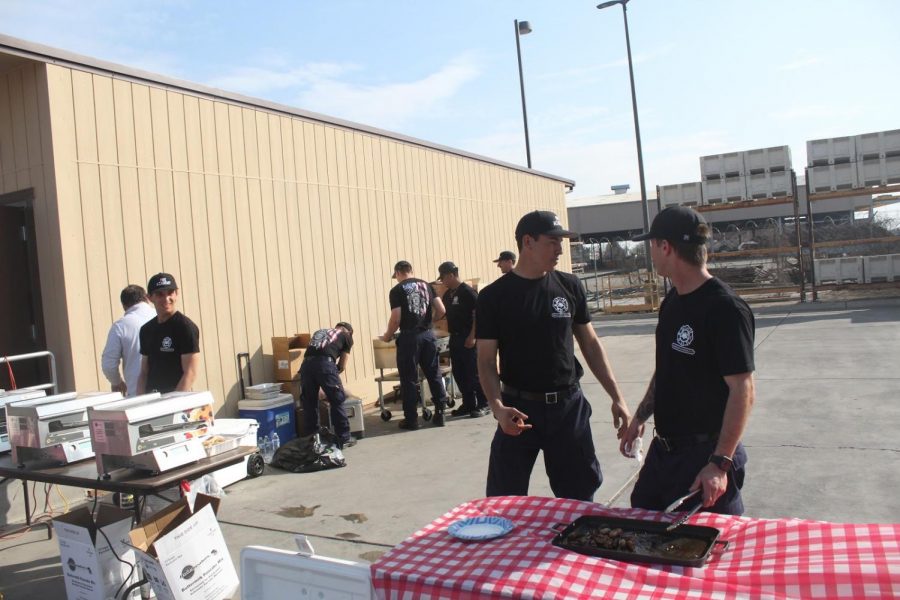 James Mora
The Fresno City College Fire Academy held a Pancake Breakfast fundraiser on Feb. 29 at the Career Technology Center.
The money raised from the fundraiser will go into funding for more equipment, demonstrations, future fundraisers and charity.
"Our goal was to raise a minimum of $3,000 for various fundraisers and we were able to raise $4,248," said Nagamine.
The fundraiser was also made possible by donations from Starbucks, American Quick Foods, Sunnyside Country Club, The Meat Market and other community members.
The cadets made 1,400 pancakes and 800 sausages for the 200 plus guests according to Todd Nagamine, a Fire Academy cadet. 
Fire engine rides were available to attendees and the cadets performed demonstrations of door breaching, ladder climbing, rescuing and a relay race. 
"I just think it's just a great event. It's nice to see the community come out and support it, and support their next event coming forward," said attendee Larry Kipp.
All necessary precautions were accounted for to make sure no one would get injured by setting a perimeter and providing earplugs to stop any ringing from the door breach demonstration.
Five guests at once were able to get inside one of the fire engines and be driven around by one of the cadets and ask questions about the fire engine itself.
There were also two fire engines on display for guests to pose and take pictures in front of.
Attendees were also able to participate in a silent auction, a lottery, or donate money to the Alisa
Ann Rush Burn Foundation.
One of the attendee's was Socorro Deaver who founded the Jim Deaver Fire Academy Scholarship in honor of her husband Captain Jim Deaver who is retired from Sanger Fire.
Fire Academy also has a fire engine with Captain Jim Deavers name on in it in honor of his services.
"It's beautiful cause that's just a little part of what my husband was all about. He is here, maybe not in person. Maybe not able to be here physically but in spirit and in heart and soul are out here with them every day," said Deaver. Fire Academy also plans to hold a car wash later in the year: A firefighter tradition known as "Fill the Boot", according to Nagamine.