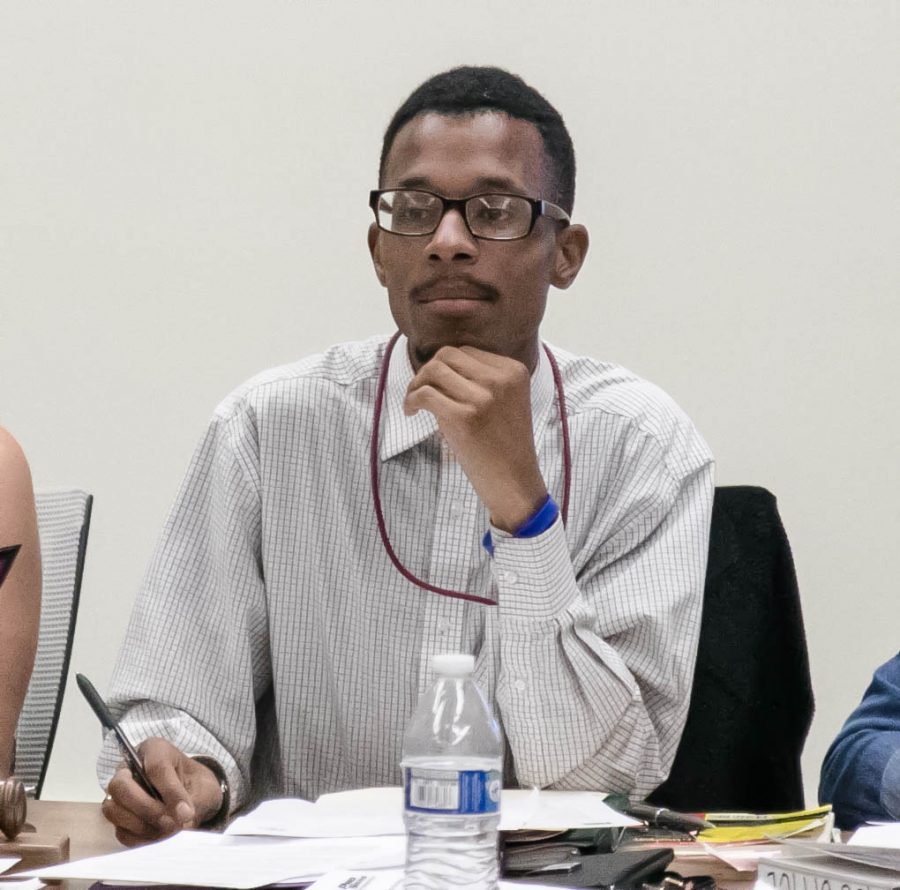 Larry Valenzuela
Associated Student Government President Christopher Washington pleaded not guilty Friday, Oct. 19 in Fresno Superior Court to a felony charge of having oral copulation with a minor under the influence of an anesthesia or controlled substance.
Washington also pleaded not guilty to two misdemeanor charges of providing an alcoholic beverage to a minor and contributing to the delinquency of a minor.
According to prosecutors, if convicted of the felony charge Washington will face a maximum sentence of eight years in prison and would have to register as a sex offender.
Washington was ordered to remain in Fresno County Jail with a bail set at $42,400.
Washington and two female students were found by campus police in a women's bathroom stall located in the Math, Science and Engineering building at about 6:30 p.m. Oct. 15 according to a report from the Fresno Bee.
The three students were suspected of being intoxicated, one so badly that emergency medical services were called to provide medical attention and transportation to a hospital.
Washington was arrested Oct. 16 and originally charged with rape or other specified crime in concert and sexual penetration with a foreign object.
Prior to this incident, Washington pleaded no contest to a misdemeanor of child abuse or endangerment in Dec. 2016. Washington was under a conditional plea agreement to obey all laws and complete a 24-week parenting class to have the case dismissed.
Washington was ordered to be back in court on Oct. 25 regarding that case.