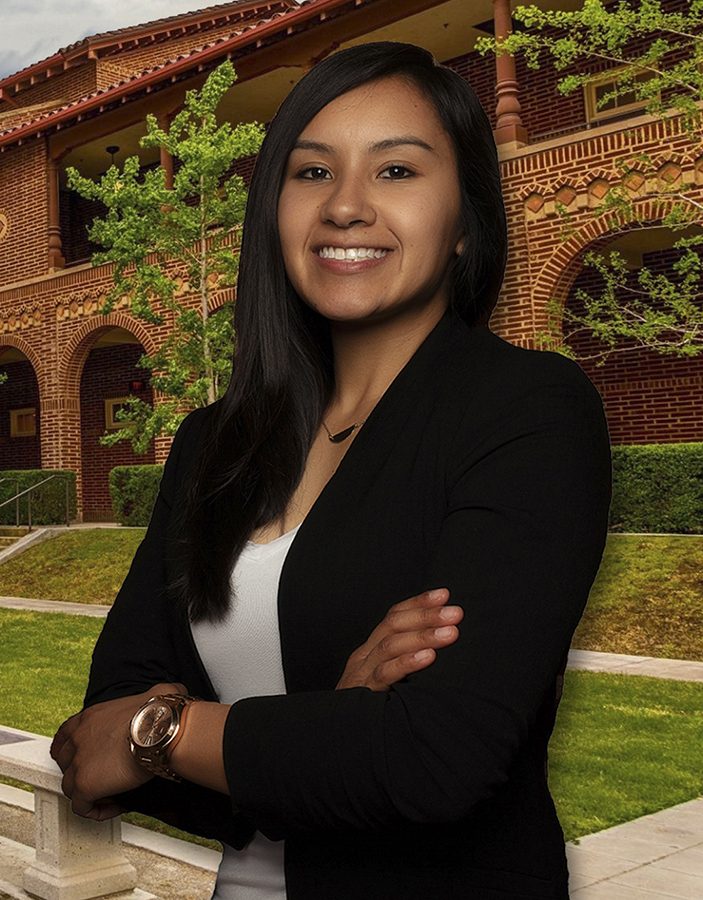 An earlier version of this article stated Perea was currently on the Board of Directors for Fresno REEL Pride Film Festival, and was the vice president of the Central California Chapter of US Green Building Council.
State Center Community College District Trustee Area 5 candidate Annalisa Perea's life has been one of service.
Perea, 31, comes from a distinguished political family. Her father, Fresno County Supervisor Henry R. Perea and brother Henry T. Perea held seats in Fresno City Council's District 7.
Since the age of 8, Perea has been politically active through involvement in her father's campaign. Now she says her decision to run for public office is not a "natural next step."
"I come from a political family and it was always assumed, 'like OK you're running for office; you're going to do it'," Perea said. "I never thought that way."
She said making the decision to run for office was not easy.
"It means that you have to be OK with publicly failing, and that's a lot to take in," she said. "But my love for my community overpowered any downside to stepping into the political realm."
Perea is one of three candidates; Theresa "Teri" Orantes and Daren Miller are also running for SCCCD Trustee Area 5. The general election is Nov. 6.
Perea grew up in Southeast Fresno, and she attended Fresno City College before transferring to Cal Poly in San Luis Obispo where she received a Bachelor of Science degree in city and regional planning.
Upon graduation, Perea received two job offers — one in San Luis Obispo and the other in Fresno. She says she chose to move back home because she wanted to be a "force of change" in her community.
"I came back here for a reason and that was to improve my community, and the way you improve your community is by getting involved," Perea said. "You don't take a backseat; you don't sit on the sidelines and wait for change to happen."
Perea is an urban planner with QK, and is also involved with the Fresno Tower District Design Review. Previously, she was the vice president of the Central California Chapter of US Green Building Council, and was on the board of directors for the Fresno REEL Pride Film Festival.
"The reason I choose to be so involved is because I think there's just always work to be done in your community," Perea said. "If I'm not the one making decisions, it's going to be somebody else, so I'd rather take the lead on these local boards, these local committees."
Area 5 covers central Fresno, along with parts of downtown and the Tower District. If elected, Perea's top priorities would be championing the West Fresno campus, the South East Fresno first responders facility, and expanding the Bolt to College program.
"It's important that we have the right leaders on board, who don't just support it, but will be a champion, stand up, and defend these projects publicly," Perea said.
She cites the Atlantic's recent article "Fresno's Mason-Dixon Line" as an example of the importance of championing for the investment in higher education in historically underprivileged neighborhoods.
"I think my background in city planning, open design community engagement, smart growth, is just what the community college district needs as they move forward implementing the $500 million bond which is measure C," Perea said.