Stuck in Summer School? Here's Where the Food Trucks Are!
Hang on for a minute...we're trying to find some more stories you might like.
Food trucks will return to Fresno City College over the summer session with a reduced schedule, effective May 21.
Trucks will be stationed at the Main Fountain, Monday through Thursday from 11 a.m. to 2 p.m. The 3 p.m. to 6 p.m. time slot has been removed for the summer, said Melissa Llanes, Administrative Assistant, in an email.
During summer sessions there is a decrease in traffic on campus, hence the schedule change.
The regular food truck schedule will resume August 13, the first day of the fall semester, and a new truck location will be added next to the Student Bookstore, Monday through Friday 11 a.m. to 2 p.m, according to Llanes.

About the Contributors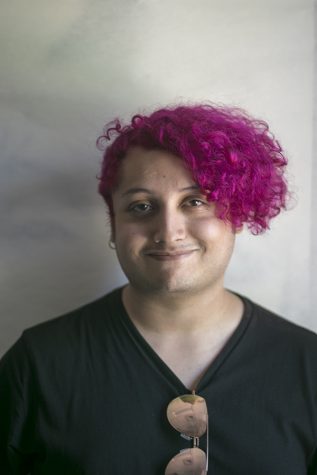 Tommy Tribble, Editor-in-Chief
Tommy Tribble is the 24-year-old editor-in-chief of The Rampage, formerly the opinion editor. Tommy is an English major, a writer, an aspiring novelist, and a Capricorn. He's talented, or whatever, but mostly he's just tired.
Tommy's passion in life is storytelling. He always imagined that passion would take shape as the dragons and swords of fantasy novels, or the androids and supernovas of science fiction. He was shocked to discover that his career at Fresno City College would lead him to fulfill the dream in another way: documenting the lives and experiences of students. Journalism, pure and simple.
Tommy hopes his tenure as EIC will mean a Rampage that is queer, colorful, and welcoming to people of all kinds, especially the marginalized and the forgotten. He wants his legacy to be radical inclusivity.
So basically he's gonna wing it.
He has an orange cat named Sora, and he's working every day to buy him even nicer cat food and toys, and one day an apartment of their own.
You can reach Tommy at [email protected] and on Twitter @tomiiwrites.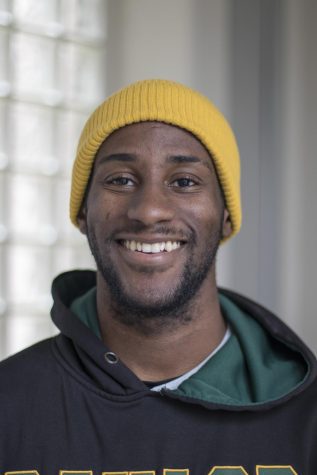 Omari Bell, Social Media Editor
As a writer, photographer, and student-athlete, Omari Bell is one of many to admit, "I do a little bit of everything and a lot of nothing." Born and raised in Fresno, California, Omari is one of our newest writers for the rampage and uses his creativity and passion for writing to be the voice of the people and he thinks of his writing as notes for the community to see; the readers know what stories he's written without needing a byline because he forces them to really think about what's going on around them in 200+ characters.
Omari also is a part of FCC Men's soccer team and was lucky enough to be a part of the last season's 2016 team that made it to the state finals.
When he's not on the soccer field he's usually focused on music, movies, art, sports, politics, and pop culture.