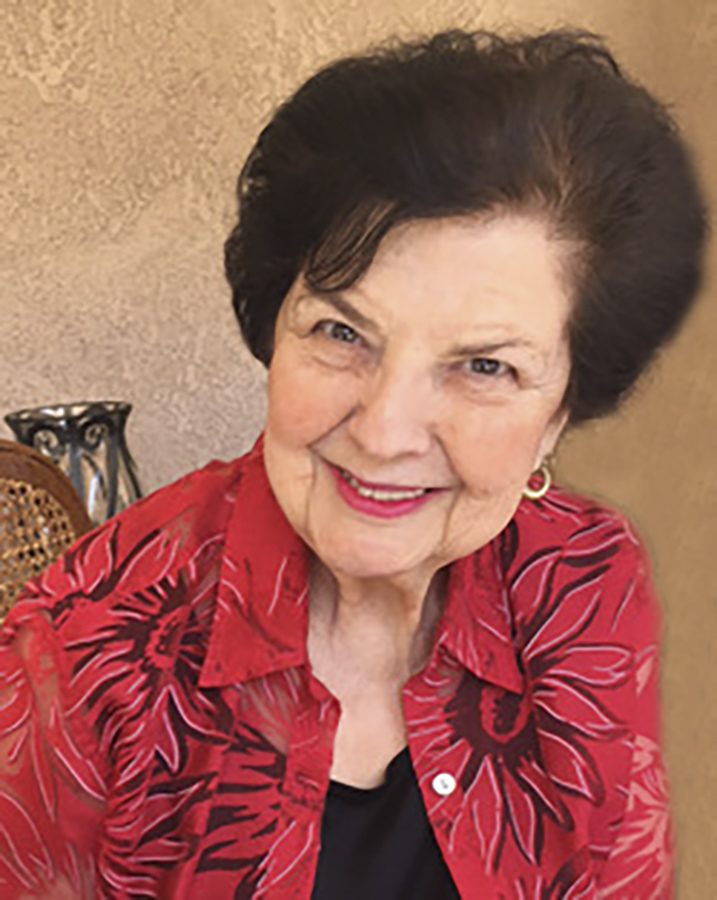 Mary Pappas Alfieris, coordinator of Veterans & International Student Services at Fresno City College, died on April 1 at the age of 77 after a cancer diagnosis.
Alfieris earned a bachelor's degree from the University of San Francisco at the age of 51 and was employed at FCC for 31 years.
Alfieris worked closely with local veteran groups to coordinate events such as FCC's Veterans Day Remembrance. She also worked with the student services division.
"She was a caring and devoted employee of the college and is also held in high esteem in the veterans community in Fresno," said Carole Goldsmith, president of FCC.
Her son Steven Alfieris said his mother had no immediate plans to retire, and her stomach cancer diagnosis came by surprise.
"There is no history of cancer in the family at all," he said. "The diagnosis was given in February, and by the time further tests had been completed in March, it was discovered that the cancer had spread."
Mary Pappas Alfieris was born to Greek immigrants, John and Titika Pappas, on March 13, 1941 in Fort Duchesne, Utah. She was raised in Modesto, California. In 1962, she married Emanuel "Mike" Alfieris and lived in Los Angeles before moving to Fresno in 1984.
"She had a passion for cooking and was known for her hospitality," Steven Alfieris posted on farewell.com.
"What made her special was her caring, generous heart and whenever we'd go over for house parties she'd always make you feel at home," said her great grandaughter Mira Angelos. "Her cooking was out of this world."
She was preceded in death by her parents, her husband, and her brothers Pete and Mike Pappas.
She is survived by her three children, Katina M. Alfieris, Georgianne Aretakis and Steven E. Alfieris, each of Fresno, son-in-law, Alex J. Aretakis, daughter-in-law Fotini P. Alfieris, and granddaughter, Giovanna Aretakis, along with granddaughter Maria (Mary), who's expected in September.
Other surviving relatives include her brother Harry J. Pappas (Stella) of Reno, Nevada, sisters-in-law Deloris K. Alfieris of Coronado, California, Noula Pappas and Bessie (Steve) Grillos, both of Modesto, California.
Services were held at St. Greek Orthodox Church at 2219 N. Orchard in Fresno, and an interment service followed at El Camino Memorial Park in San Diego, California.