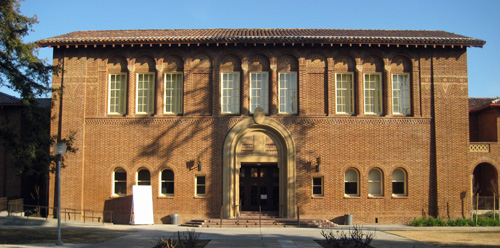 Photo by: Rampage archives
Gas Leak Causes Evacuations at Fresno City College
April 13, 2018
All Applied Technology buildings at Fresno City College were evacuated the afternoon of April 13 after a natural gas leak was reported, according to college spokeswoman Cris Monahan Bremer.
An announcement was made on the intercom around 3 p.m. to the campus that the T-buildings were being evacuated due to a gas leak, and advising students to stay away from the area.  In addition, college faculty and staff received text messages about the leak, Bremer said.
Bremer said in an email that the source of the gas leak was found and shut off in a building services storage area that stored propane tanks for a forklift.
Bremer said campus police had announced the incident all cleared after 45 minutes.  
One HVAC class was dismissed early due to the incident.