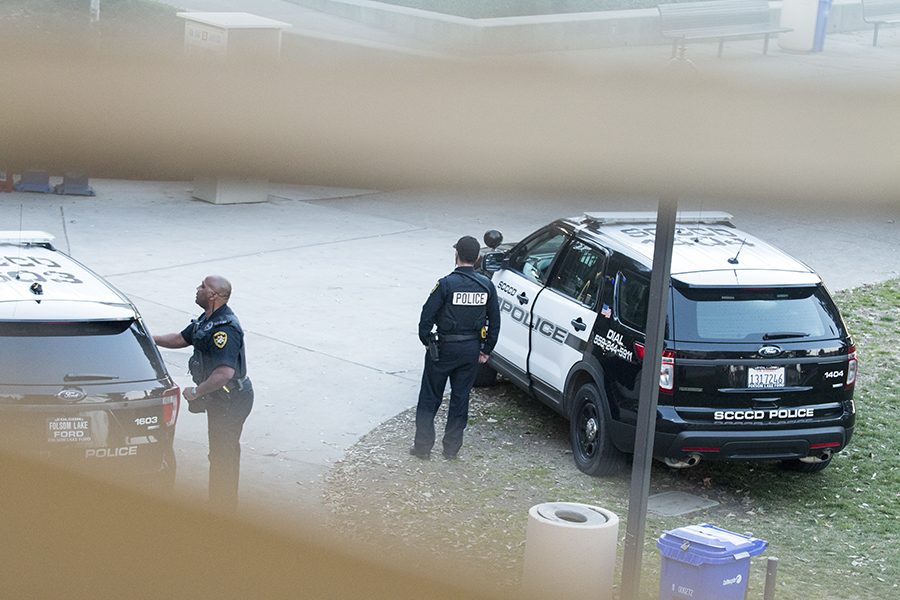 Photo by: Larry Valenzuela
Man Pulls Gun on Students in Parking Lot
March 20, 2018
After allegedly backing out of a stall and nearly hitting two students at Fresno City College on March 19, a man allegedly pulled a gun on the same students, according to a post on the State Center Community College District Police Facebook page.
Two students were in parking lot A, which faces Van Ness Avenue, around 10:45 a.m. when a black early 2000s GMC Yukon sped out of a stall, police said.
The students hit the back window of the SUV to stop it, and the driver got out, police said. The man allegedly yelled at the students and went back into the SUV. When he returned, he had a gun in his open right hand.
Police say the man never pointed the gun at the students.
The man then sped out of the parking lot in the SUV, police say, and was last seen northbound on Maroa Avenue.
The driver is described as Hispanic, 5-foot-5 inches, 180 pounds with hazel eyes, and wearing blue basketball shorts and a baseball cap.
Anyone with information on his whereabouts is asked not to approach him, but to contact the SCCCD police at 559-244-5911.