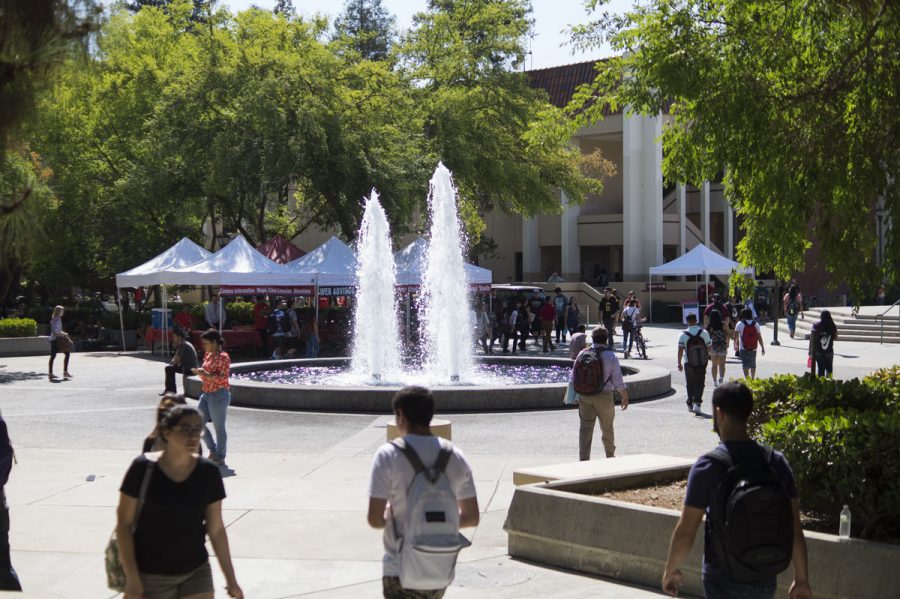 Ram Reyes
A former Fresno City College employee who is now a student is claiming that the college violated her rights as a disabled student by suspending her.
Linda Sanchez was suspended for two years on Dec. 18, 2017 after multiple complaints were filed against her, according to former Interim Vice President of Student Services, Barbara Blanchard.
Sanchez was notified of her suspension in a letter from Blanchard, which listed eight different complaints of her alleged disruptive behavior on campus.
In the suspension letter, Blanchard says Taher Food Service Supervisor Anita Handy and her staff claimed that Sanchez entered the Student Activities Building, telling the staff their jobs were in jeopardy due to a district decision. Handy told her staff that these rumors were untrue, according to the letter.
The second complaint involved Interim Director of Student Activities, Ernie Martinez and students. According to the letter, Martinez said Sanchez was very disruptive in their area and causing the students to become fearful. No date or further details were given.
In another complaint, Blanchard said after investigating, she found the multiple harassment charges that Sanchez filed against Dean of Students Sean Henderson were untrue. Henderson and his staff claim Sanchez barged into his office with another student without an appointment.
According to the suspension letter, Kim Quesada, secretary to the president, complained that Sanchez had called her and kept her on the phone for 30 minutes.
Blanchard also said that in a meeting with Sanchez, Sanchez refused to stay on topic, and instead repeated past complaints about Henderson. Blanchard said she ended the meeting when Sanchez began to use profanity as she left the office.
The suspension letter also alleges Sanchez entered the staff dining room, reserved for employees, during a staff holiday celebration in fall 2017. According to the letter, Sanchez was asked to leave numerous times.     
Blanchard also said in the letter that in addition to the listed complaints, campus police have records of other disruptive incidents involving Sanchez.
Sanchez said she has since filed an appeal. She addresses the complaints against her in a letter dated Dec. 18, 2017.  In the letter of appeal to Blanchard in response to the the eight complaints filed against her, Sanchez addresses each of the complaints, saying that they were misread.
She said she has a disability and is a victim of bullying on campus and that the administration refuses to help her.
"They're misconstruing the truth." Sanchez said. "They put a hold on my classes for two years saying that I was threatening the Taher employees."
Sanchez said that she is being discriminated against by the district and will be seeking legal action  for allegedly violating her American with Disabilities rights. She said she was diagnosed by her doctor as being bipolar and is currently wearing a walking boot.
Sanchez is expected to have a hearing about the complaints on Friday Jan.26.
Sanchez, a former 17-year employee of the Fresno City College Student Activities office, was charged with battery against a student aide at the same office in March of 2015.
In April 2015 Sanchez alleged a cover-up of a little over $2,000 missing from the Associated Student Government account.