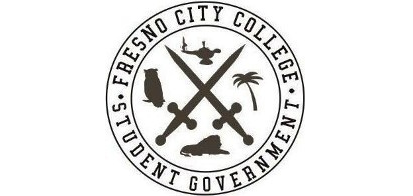 The Fresno City College Associated Student Government  welcomed a new vice president and treasurer during the Jan. 23 meeting in the Senate Chambers.
Jerry Garcia, a communications major set to graduate in the fall of 2018, was voted as the new vice president by a unanimous 12-0.vote,
Garcia said his number one priority is the students.
"One of the most important reasons why I'm here today and why I'm running for this position is for the students," Garcia said.  "What I've seen so far from our ASG is that they are working very diligently, and I want to be an asset to what they are doing."
Blake Evans, a first year English major, was voted treasurer by an 11-2 vote.
Evans has previous experience in a treasurer position. He was treasurer of his debate team in high school.  Evans said he is "familiar with what it takes and what [he] needs to be a treasurer."
"I want to be more transparent with the ASG budget.  A big problem ASG has had before is confusion with the finances," Evans said. "I want to be able to keep the senators up to date. I want everyone to know what finances are and how they work,"
The former vice-president and treasurer stepped down from their positions at the end of the fall semester due to their new class and work schedules, which conflicted with ASG meeting times, said Brandon McLaughlin, ASG president.  
Anyone interested in meeting Garcia and Evans in person, could find them by the Main Fountain during their weekly sessions to help students with their issues.  The two can also be found at the open meetings which are held every Tuesday at 3 p.m. in the Senate Chambers inside the Student Activities Center. Students are encouraged to attend the meetings and may share any concerns with the Senate.