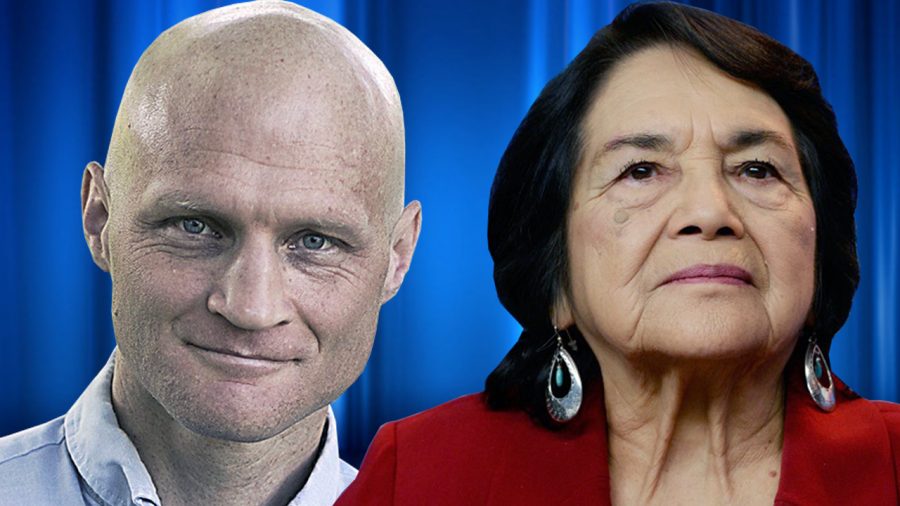 Created by Tasha Turner. Photos courtesy of Nicki Fietzer and Clemens Bilan/Getty Images
Scott Dikkers and Dolores Huerta will be speaking in the Old Administration Building auditorium at Fresno City College this semester, according to the college's public information office.
Dikkers is the founder of the news-satire organization The Onion.  He will be sharing his knowledge and experience with the community on Feb. 6 at 11 a.m.
Huerta is the co-founder of the United Farm Workers, and will be speaking March 23 at 6:30 p.m.
Thanks to Valley Public Broadcasting Service, Huerta's speech will feature a special screening of the new documentary "Dolores", which is centered around how she established a farmer's union and how it became a platform for both feminism and gender equality. The screening will be followed by a Q&A with Huerta.
Both events will be free of charge and are a part of the Speakers Forum at Fresno City College.