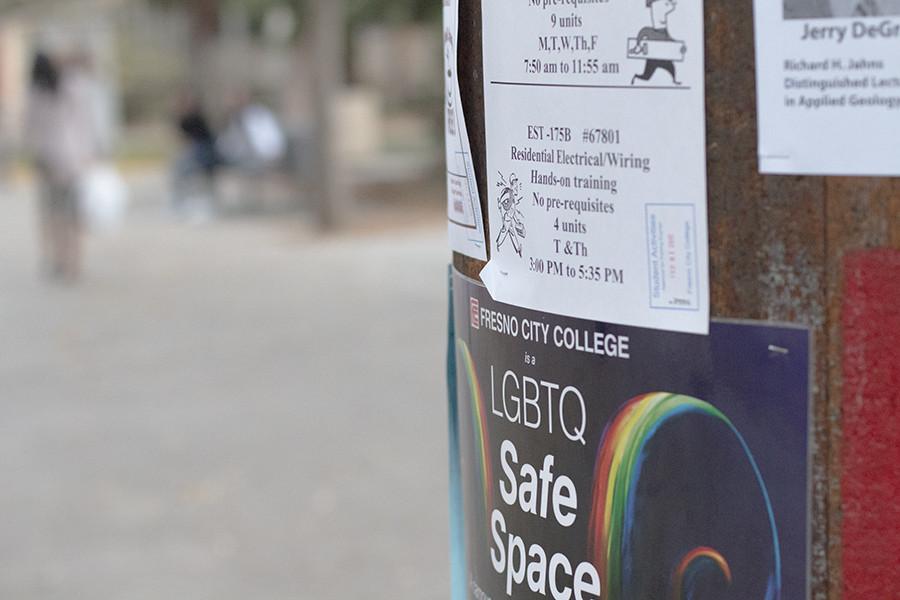 Larry Valenzuela
The Fresno City College LGBTQ+ Spectrum club is hoping to recruit more members and be more visible on campus.
During a meeting in the Student Chambers Conference Room on Oct. 25, the 20-member club discussed upcoming events and their plans for outreach.
Jerry Garcia, club president, said the club is working to keep on recruiting more people to become members of the group. He wants students to know of the existence of LGBTQ+ club on campus and that the club is willing to support everybody.  
According to the club's Facebook page, its purpose is to advocate for equal rights and access for all human beings on campus.
Garcia added that their goal is for "LGBTQ+ equality and awareness and to represent any diverse group here on campus."
Garcia says the club is always accepting new members. Sign ups will be available at the majors fair.
Garcia said he plans to create a balance and good leadership within the group so he gets the members involved and friends with each other. He does ice breakers at every meeting to help attendees relax and so that the members can have fun.
The club will be at the college's fourth majors fair on Nov. 8 from 10 a.m. to  2 p.m., and at the event, members will be selling Mexican bread, also known as pan dulce, and hot chocolate.
November is Transgender Education and Awareness Month. National Transgender Week is celebrated during the first two full weeks of the month.
In honor of Transgender Awareness Week, the club plans to give back by doing an event called, "Change for Change," in which members will decorate old cans to collect change for the transgender community.
Garcia says he would like to see unity between the clubs of FCC.
He said, "What we need to see is more coming together."
To keep up with the LGBTQ Spectrum Club, follow them on Instagram at @fcclgbtqspectrum and join their group "Fresno City College LGBTQ Spectrum" on Facebook.