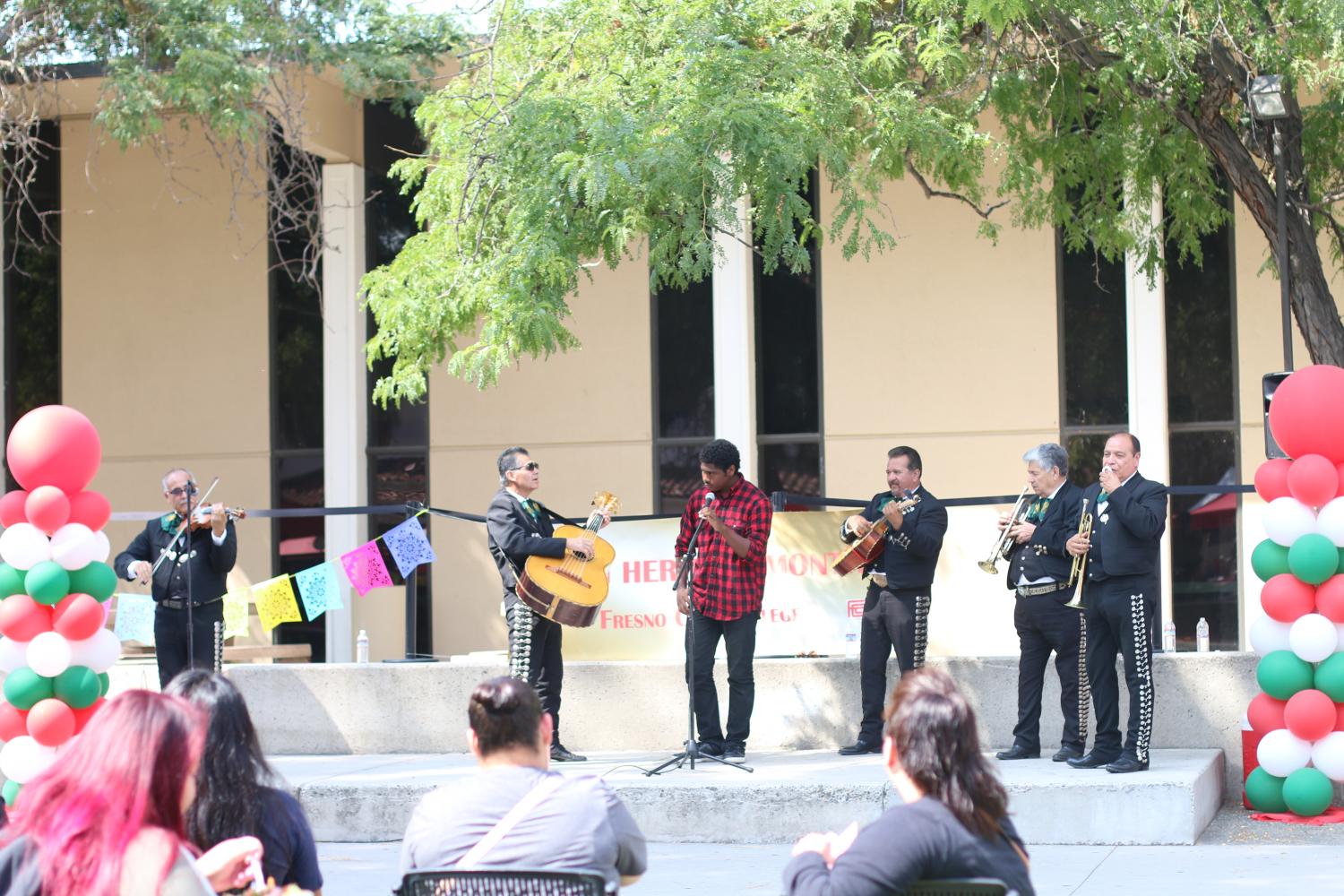 Melissa Moua
Fresno City College held a two-part event on Sept. 14 that helped kick off the start of  Latino Heritage month that included a second Club Rush to help recruit new members.
This event lasted from 10 a.m up until 2 p.m.
While on campus, the sounds of a mariachi band could be heard throughout campus and  streamers, banners and posters of the colors green, red and white to show Latin pride were hung.  
Students were able to sit on chairs under the shade and watch the mariachi band and folklorico dancers while being able to relax and enjoy the food being sold.
Being able to showcase the Latino culture by the various music and food helps show students and staff how important culture is to the community, students said.
Clubs such as Anime club, ASG, Philosophy club and many more were selling food such as tacos, burritos, and rainbow elotes in hopes that they could recruit new members.
Janice Wong, College Center Assistant for Student Activities, helped organize this event.
She hopes "to promote cultural celebration and cultural awareness" for students to experience.
It would give students that have not been able to hear or see a live mariachi band or see folklorico dancers a chance to have that experience.
Ryan Pretzer, a student at Fresno City College, loves the fact that students get to hang out at events like this on campus.
"I love the music and the vendors and me being able to buy good food," Pretzer said.
Latino Heritage month begins Sept. 15 and ends on Oct. 15, giving a whole month to celebrate the culture.