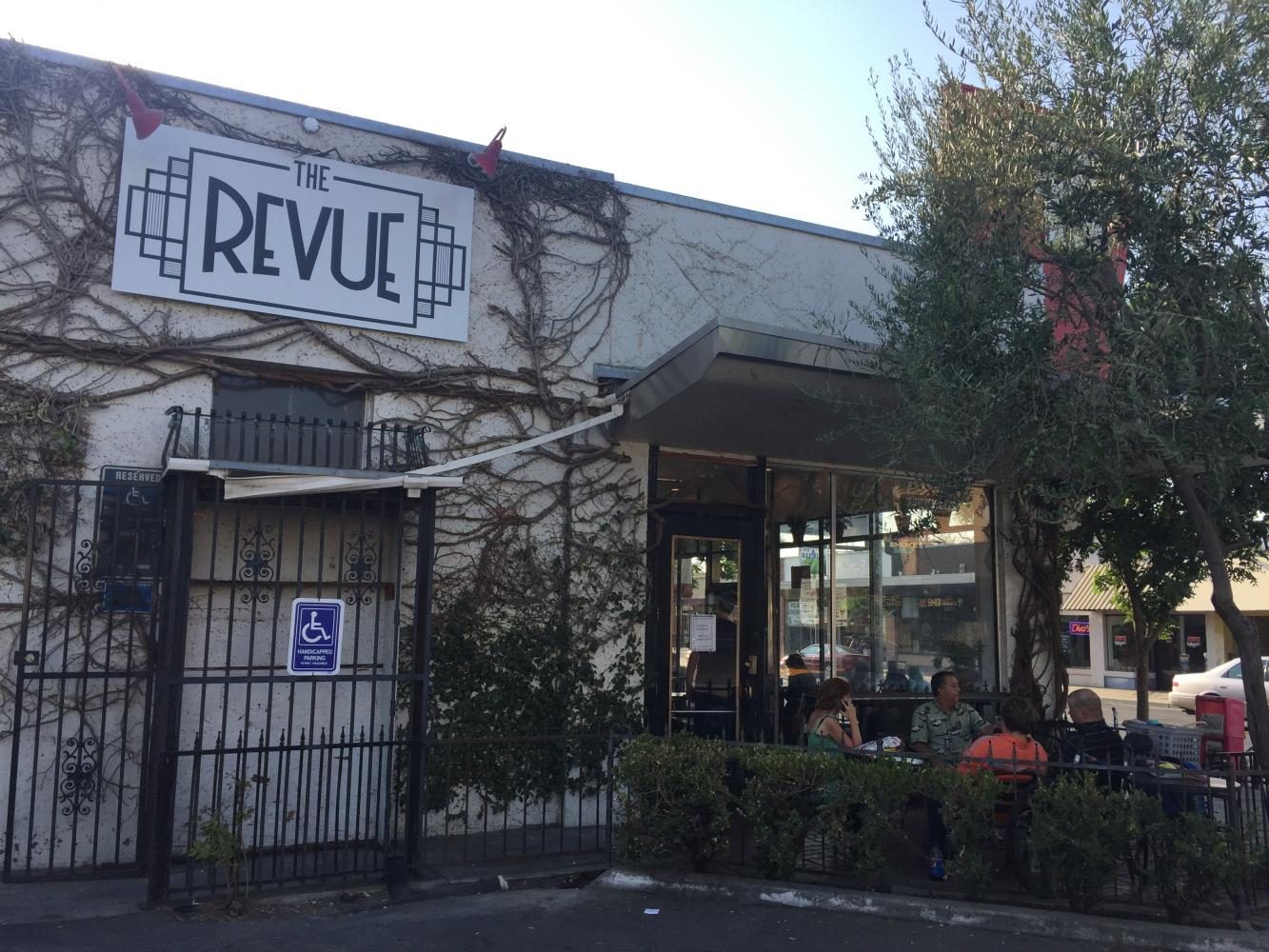 Tower District Welcomes Back The Revue
August 29, 2017
The local business owners of Ampersand Ice Cream and Lanna Coffee Company have taken over the former Mia Cuppa Cafe space in Fresno's Tower District, now known as the Revue.
Before Mia Cuppa, the location was named The Revue for 16 years, and the name is now making an appearance once again.
Ampersand and Lanna Coffee are joining together to provide creative, new and creamy treats.
The Revue, located on Olive Ave. in Fresno's Tower District, had a soft opening on Aug. 14. They will be temporarily closing the shop and reopening on Sept. 2 for their grand opening.
The Revue's new menu offers a wide variety for drinks such as tea, ice cream and coffee. Their new signature drink is the whisky caramel latte. It also offer new pastries such as scones and muffins that will go perfectly with a beverage.
Owner of Ampersand, Amelia Bennett, said she and her husband are excited to partner up with Lanna Coffee and bring back The Revue.
"Opening The Revue has become a passion project for my husband and I," Bennett said. "It's definitely a labor of love."
The Bennetts' goal for The Revue is to bring something different to Fresno that people can enjoy.
"When my husband and I opened Ampersand Ice Cream, we focused on the uniqueness of hand crafted ice cream," Bennett said. "My husband has a long career in coffee, so combining the two at The Revue is something we are extremely excited for."
The couple has high hopes that the shop will continue to grow and possibly stay open for another 16 years.
The owners of The Revue strive to keep most of what they have to offer local. Their merchandise, such as mugs and T-shirts, are created by a local company. The owners have also been seeking out their resources in the area and have the desire to put them to use in their own way.
The Revue's new image aims for more of an artistic look based on the location they are in, and how popular Art Hop has become. They also have plans to remodel to blend into new their location in the Tower District and clientele size the location implies.
Juliann Love, the current manager at The Revue, said they welcome Fresno City College students.
The booth room located in the back of the shop will remain a part of The Revue for students wanting to study, read and enjoy the free Wi-Fi provided.
The Revue also welcomes college students looking for work, offering flexible hours.