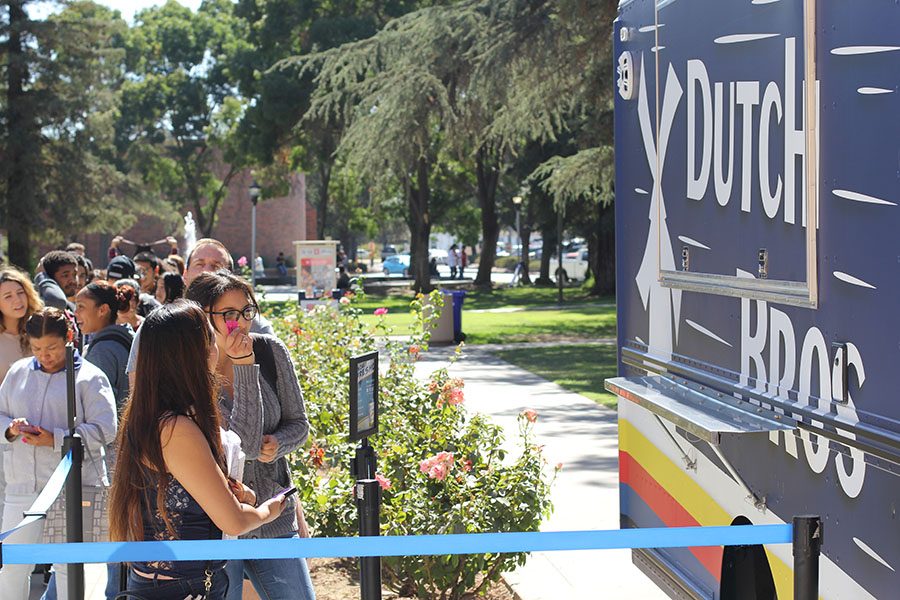 Photo by: Savanna Manzo
Student Appreciation Week is Back with Dutch Bros, Free Food
August 27, 2017
Student appreciation week is rolling into Fresno City College once again, luring students with three days of food and chances to meet a few school celebrities. 
To kick things off, the Dutch Bros Coffee truck will be on campus from 9 a.m. to 2 p.m. Aug. 29. 
Free cookies will be given out that day, and a meet and greet with Samantha the Ram and college president Carole Goldsmith will also take place. Steven's Bicycles and Bike Repair will also answer questions and give out information. 
On Aug. 30, Sam the Ram will be available to for a photo-op, and students can pick up a free root beer float.
Juice and Corn Nuts will be free to those who stop by on Aug. 31, and Steven's Bicycles and Bike Repair will make another appearance.
All activities will take place on University Mall from 11 a.m. to 1 p.m., unless noted.