Community Walks for Cure of Blood Cancer
Hang on for a minute...we're trying to find some more stories you might like.
More stories from Payton Hartung
Hundreds of people gathered at Chukchansi Park in downtown Fresno to support the Leukemia and Lymphoma Society Saturday night.
A sea of people participated in the "Light the Night Walk" as they held illuminated lanterns, symbolizing their support in finding a cure for cancer. More than a dozen booths were giving away free merchandise and educating people about the Leukemia and Lymphoma Society.
The aim of event was to raise money for blood cancer research, but it was also a chance to encourage the local community to actively take strides to end cancer. While technically being a fundraising event, the Leukemia and Lymphoma Society was not asking for donations that night, but instead, celebrating the donations that both individuals and corporations have made throughout the year.
Speakers shared their experience with blood cancer and praised the achievements of the Leukemia and Lymphoma Society while also stressing the importance of the organization.
Before the night walk, a lighting vigil was performed. Participants carried gold lanterns and raised them in the air in memory of loved ones lost to cancer. A moment of silence then honored those lost.
White lanterns were then raised by survivors of blood cancer, bringing in cheers from the crowd who celebrated their strength through their battle with cancer. In unison, all of the participants raised their red lanterns and the walk commenced as family and friend shared a loving moment full of laughter and celebration.
The Leukemia and Lymphoma Society invests more than $100 million every year into blood cancer research. They also raise money for patient access to ensure they have affordable and high quality care.
The fundraising team "Stepping Out for the Cure" is a top fundraising team, bringing in a total of $6,200. Seradon Smith, team captain, discussed her team's motivation in this campaign.
"Personally for our office, when we started the fundraising, we did it for a coworker who had been diagnosed with cancer and who was starting her treatment," Smith said. "Then about two days before the walk, she found out she was cancer free and she went from being a patient to being a survivor. That made it even more emotional and worthwhile."
Smith showed appreciation for the Leukemia and Lymphoma Society and their efforts for forging a community of supporters at the walk, which overwhelmed Smith.
She said, "It was beautiful and very symbolic."
About the Contributors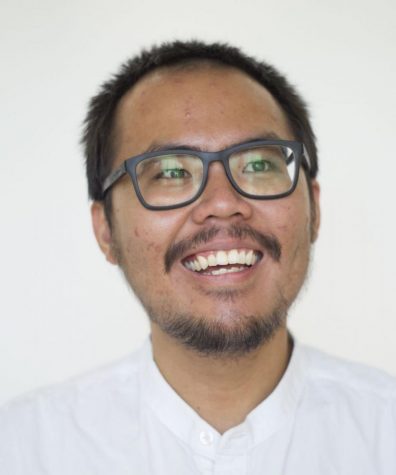 Ram Reyes, Art Director
Ramuel Reyes is a 23-year-old, currently living in Fresno, California. He was born in Lucena City, Philippines. After living five years in the United Arab...