Anger, Confusion Over Shutdown of NAISA Club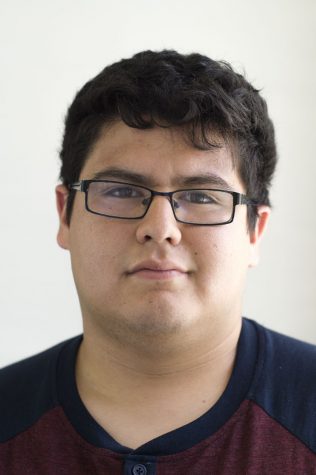 More stories from Larry Valenzuela
Native American students are outraged over the sudden shutdown of the Native American Inter-Tribal Student Association club on campus.
Members of the club were notified on Oct. 3 that their club was being shut down, effective immediately.
Enrique Jauregui, club adviser, reportedly informed the students that the club was being shut down by the student activities office.
But Linda Gardner, club secretary, told the Rampage that she's having a hard time believing the college is shutting their club down.
Gardner says the club president had been told by Janice Wong, student activities assistant, that the club was still active on Monday. On Thursday, however, Wong told the president something completely different.
Jauregui spoke briefly to the Rampage, saying that the shutdown had come from the Inter Club Council and the Associated Student Government and that he was only doing what they said.
Gardner said, "He [Jauregui] was blaming them [ASG and ICC] when I talked to him on Tuesday. So, somebody is lying."
ASG President Kou Xiong denies any involvement from the ASG in the shutdown of the club.
"ASG doesn't know anything about NAISA." Kou said. "That's all student activities, and they take care of their paper work and usually our adviser [Wong] takes care of the paper work."
Kou added, "Before we make any decisions that affects our students, we usually put it out as a vote in the ASG."
Wong stated that Jauregui came to the decision to shut down the club on his own and that the student activities office had just agreed with his decision.
Wong said the reason Jauregui gave for shutting down the club was that it was not meeting certain guidelines to remain active.NAISA Vice President, Levi De La Cruz said that Jauregui and Wong came to the decision after an impeachment process that was not being done correctly.
"[Jauregui] said it was just best if they just dropped NAISA for now and restart it fresh and start it better," De La Cruz said.De La Cruz claims he was not an active member of the club after the impeachment was carried out against him.
But Gardner says that is false and that their was no impeachment happening at all.
De La Cruz went on to say that Jauregui had been meeting with Wong prior to the shut down but when asked Jauregui refused to comment on the matter.
ICC President, Mando Manfredonia, said the ICC had nothing to do with the shutdown of the NAISA.
"We had no idea about the shutting down of the club," Manfredonia said. "I'm here for the students; I'm not into shutting down clubs."