Alumna Turned Celebrity — Underwood Entertains Packed House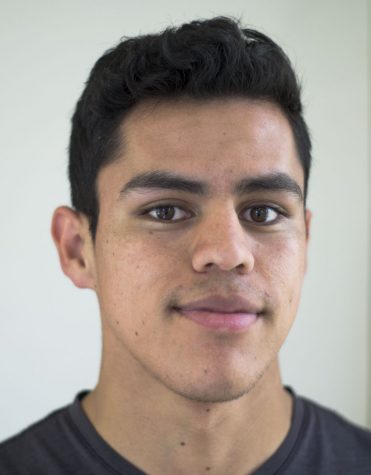 More stories from Cresencio Rodriguez
An entertaining and enthusiastic Sheryl Underwood, co-host of the CBS daytime talk show, "The Talk", captivated a nearly packed auditorium on Monday night, as part of Fresno City College's Speakers Forum lineup.
Underwood, a graduate of FCC, earned her associates in liberal arts, spoke about various topics from racism to police encounters with the African-American community to even Donald Trump.
Underwood's presentation in the event funded by a California Endowment grant, was based on the funny side of life. Underwood infused humor into retelling the challenges in her life.
As she appeared on stage, the large crowd, mostly comprised of African-American students, greeted her with loud cheers and seemingly endless applause. Underwood wore a great big smile as she waved at the students.
Underwood got comfortable very quickly and started telling a story about asking a favor of her father — to permit her to deposit some cash into his bank account.
Back then, she told the audience, her job paid her in cash, and when her father asked how much she was depositing, Underwood told him she took out "15 stacks"; she had just gotten paid a lot of money and needed it deposited then wired back to her.
Her father was amazed, she said.  
"Years later, when my father died," Underwood said, "we cleaned up my father's bedroom [and] that deposit slip is under the lace rug in the dresser. They said that my father used to pull it out and gaze at it because he was proud that his daughter was making that in one night."
Underwood said her father's amazement was due to the fact that she had made more money in 45 minutes of work than some of her relatives would earn in one year.
"Never forget how you got to where you got, where you came from and don't forget your people,"  Underwood advised the audience. "Don't forget your culture."
Karina Peterson, a public health major at Fresno State, attended the event with her mom who is an FCC student.  Peterson said she treasures Underwood's advice about not forgetting their roots is especially important to the African-American community.
"It really touched on different aspects that actually happen in people's lives," Peterson said, adding that she found the event funny, something Underwood wanted her audience would feel about her appearance.
Chante Cowings, a business major said she attended because her sister dragged her along and also to support African-American women.
"She has great wisdom to give out, so that's also why I came," Cowings said.
Cowings said that it is important for average people to be exposed to a famous person from their home area..
"It is important for us to find out how she got there," Cowings said.
Underwood said that she was planning to return to FCC to teach, before getting the notice that she would become a co-host of "The Talk".
She was extremely interested in returning and teaching communications at her alma mater. Underwood says she loves to get to know people and learn who they are, where they come from, what they think and where they want to be.
Underwood's presentation ran longer than scheduled, but she used that extra time to explain one of her fondest memories at FCC.
She described the time she was in the military and had received a military order to go away during high tensions with the Russian army. She said she had to explain that to her instructor as she was trying to persuade him to postpone an exam for her until she returned.
She said her instructor was just amazed; he had never heard such an excuse.
Underwood explained how she first found out she would have the chance to be a part of "The Talk".
She had received a call from someone who claimed to be working at CBS; she thought it was her prankster friends and dismissed it but not before giving them a piece of her mind.
But as it turned out, Underwood said, it was not a prank, and she was soon contacted again and asked if she could meet with the different co-hosts of the highly rated show.
She said she met with Sharon Osbourne, a co-host who threw up on her during their meeting. Underwood said she prevented any information about that incident from leaking to gossip outlets like TMZ.
Recently, Underwood came under fire after making offensive comments regarding African-Americans' hair, saying it was "nasty".
Underwood has since apologized and said that she hurt her own community and admitted that she had been called an "uncle tom" among other hurtful comments following the gaffe.
'There is a responsibility to being on TV, and there is a cultural responsibility when you make a mistake that really hurts people," Underwood said during her apology on the show. "I am so sorry to my community and my people for hurting you. I'm asking you for forgiveness and I will work hard to make it better."
At a reception in Room 141 of the Old Administration Building, students gathered around Underwood and tried to take pictures with the former FCC student. At the end of her presentation, Underwood gave some final words to inspire her audience. 
Underwood said, "I'm still one of you."
About the Contributors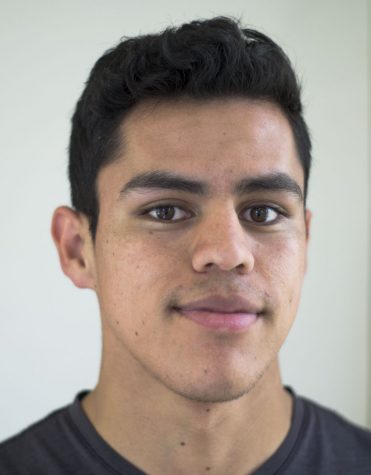 Cresencio Rodriguez, Editor-in-Chief
Cresencio Rodriguez-Delgado has led the Rampage for four semesters as the Editor in Chief. Cresencio joined the Rampage on January 12, 2014 and has reported...