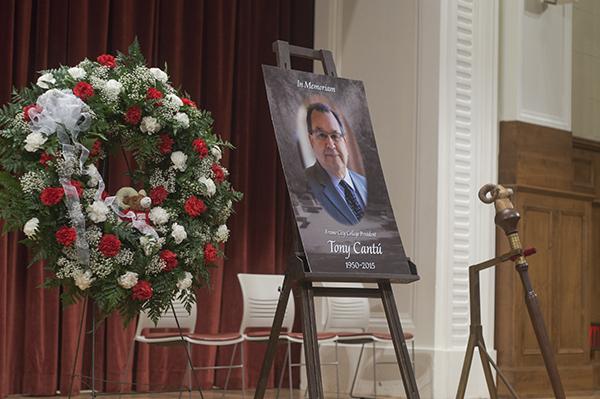 Ram Reyes
A ceremony held in honor of recently deceased Fresno City College President, Tony Cantu, was held Tuesday afternoon for family and the campus community to come together and remember his life.
"One thing this campus has always had is a lot of grit and a lot of spirit," said Bill Stewart, Interim State Center Community College District Chancellor. "And it never gives up, it will pick up and make him proud of what they do."
Members of the campus community shared many stories about the type of person that they will remember President Cantu to be.
"He was always very reliable, and very kind and he always cared about the student body," Stewart said. "He was just so nice he could tell you to 'go to hell' and you would be looking forward to the trip."
Julie Cardoza, a grief counselor, attended the reception to allow faculty and staff to grief the loss of their colleague.
"It definitely affects everyone in their own unique way," Cardoza said. "I'm sure that everyone is feeling very shocked and a sense of disbelief and that is really normal initially."
President Cantu died over the Easter weekend and is survived by his 11 siblings and mother.
An official memorial services is scheduled for Friday at 2 P.M at St. John's cathedral in downtown Fresno.
For more information go to Therampageonline.com. (video by Cresencio Rodriguez)