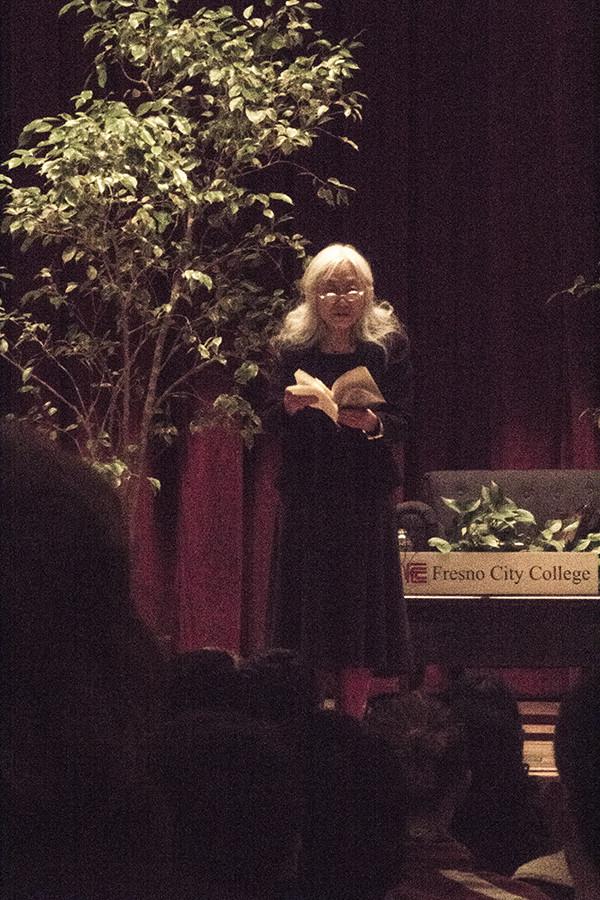 Renowned author, educator, anti-war activist and journalist, Maxine Hong Kingston presented her work before a packed auditorium at Fresno City College.
The author of "The Woman Warrior" and "Chinamen" spoke about her writing and shared stories from her past.
"It's just very natural to put everything that I feel and observe [and] communicate it to other people," Kingston said about how she began writing about her past experiences.
Since writing and publishing "The Woman Warrior" back in 1976, Kingston says that now she knows she could've written a larger body of words that could have become successful and sold all over the world.
Kingston says that holding an event like this can inspire future writers to begin writing their own stories.
Will Nestor, a student at FCC, said that he attended the event after reading a small portion from one of Kingston's books which inspired him.
Kingston's work in process, "The Fourth Book of Peace" was lost in the Berkeley Oakland Hills Fire in 1991. After losing the drafts of her book, she began rewriting it. Instead of writing it for herself, however, she got a group of writers to write with her. She immediately thought of veterans who fought to help her write her book.
Kingston said that losing her drafts for "The Fifth Book Of Peace" gave her a new chance to make the writing better.
She explained that the book is about "How to make peace, and how do you create it in yourself, and how do you create it in a work of art, and how can you create it in other people, how can you create in the work world and even when making enemies."  That is the message that she wanted people to keep in mind as they read the book.
Kingston said she is in the process of writing a new book and plans to talk more about it in the near future.