Downtown Fresno hosted its monthly ArtHop on Sept. 7 where local businesses come together allowing community members the opportunity to explore different places they might not otherwise have known about.
Music is heard throughout the downtown area, spanning multiple districts, and patrons and pop-up shops fill the sidewalk.
Arthop showcases diversity and there is something for everyone who attends. Fashion, jewelry, and collections are a few examples.
With Fresno City College being close to the event, Arthop is popular with students.
"I try to go as often as possible, at least every couple of months," FCC psychology major Christina Quijas said.
Many patrons use this as a chance to support small and locally owned businesses.
Taylor Verdugo, a kinesiology major at FCC, likes to stay for the entire event, or at least until she's explored every booth.
"We don't have certain booths we go to, but tend to go towards the ones that are run by small business owners," Verdugo said, "I definitely recommend looking at all the small vendor-type booths that sell their own merchandise to support their small business."
Arthop has helped to create opportunities for small business owners. Vanessa Gonzalez, the owner of Summoned Clothing in Downtown Fresno, has seen how Arthop has been able to benefit her business.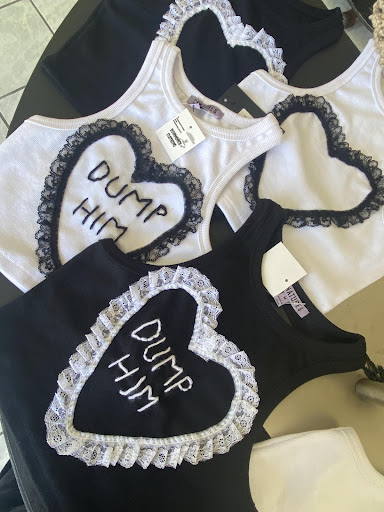 "Arthop has helped my business expand because it is a great place to promote the shop. When I first became an ArtHop vendor, I always had the intention to open up an in-person shop. Being a vendor was a great opportunity to promote myself and save money for a potential shop," Gonzalez said.
Arthop happens every first Thursday of the month in the different districts in Downtown Fresno from 5 p.m. to 9 p.m.
This event is free and open to the public.
Story continues below advertisement