The Wind Has Stopped Blowing for Chris Breezy: A Review
Chris Brown Can Stop Running It Now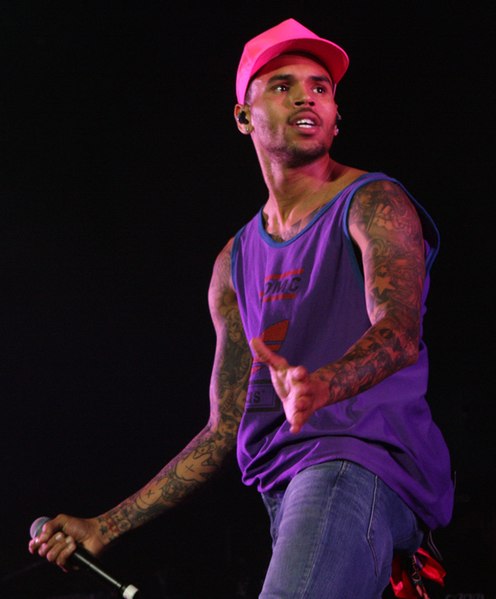 Story By: John Bruce, Entertainment Editor
October 24, 2019
Chris Brown seems like a shell of his former self.
After a tepid performance at the Save Mart Center on Thursday, Oct. 17, 2019, that much has become clear.
The show began at an early 6:30 p.m. with relatively new Yella Beezy opening for the main acts. Fresno was one stop on the Indigoat tour, celebrating the new release of Chris Brown's 2019 album "Indigo" and the upcoming albums of tour mates Ty Dolla $ign, Joyner Lucas and Tory Lanez.
After a minor intermission following Beezy's set, Joyner Lucas opened with "ISIS" to an audience who was still trickling in. "ISIS" is a new song off his upcoming album "ADHD" which has yet to be released.
Lucas was tired compared to Ty Dolla $ign's energy. He interacted often with the crowd and played dynamic music. One moment emblematic of Ty's set was when he rocked out on the guitar to his 2018 collaboration with Post Malone, "Psycho." It was the only enjoyable set of the night, unfortunately.
Tory Lanez was forgettable and low energy even compared to Lucas who only paced around the stage and pointed to the audience. Each song he performed was indistinguishable from the next. It was a homogenous soup of blandness. Beezy, Lucas and Ty all tried to put out unique music, but Lanez' performance was only indicative of what was to come.
Indigoat headliner Chris Brown was banal. His music is stale, he relies on bigger names and better musicians to give him ethos and he is a product of a different time. It would be like a grunge band still trying to sell out arenas.
But while Brown is no Pearl Jam, there was not an empty seat in the house on Thursday.
People still love his music. While ushers tried to keep attendees from getting onto the lower level, the floor flooded with patrons dancing, drinking and shouting song lyrics. Something about Brown's overplayed commercial radio sound made these people go nuts.
Several times, Brown mentioned how he loves Fresno. It seemed like, instead of appreciating the culture and the people of Fresno—and arguably the Central Valley as a whole, as it was the only Central California tour date—he was just thankful he did not have to play a listless audience.
"When people ask what cities I like going to, I bring up Fresno," he told the crowd. "Every time we go to Fresno it's lit in here."
From a look at Brown's Spotify the night of the concert, all five songs featured at the top of his profile are collaborations with other artists or they are songs where he is featured. The "Run It" artist has fallen very far from 2005.
Yet, it was a packed house.
It was an older crowd, so Brown definitely has fans, they're just in a different demographic. Maybe there's not a nostalgia for last decade's rhythm and beat among younger people. It could be that attending youth went to see the modern artists as opposed to an outdated pop rap artist from 15 years ago. Perhaps those in later generations have less of a tolerance for convicted domestic abusers.
It's not even that R&B has gone out of style. Childish Gambino's December 2016 record "Awaken, My Love!" was a shift away from the hip-hop artist's roots and toward a neo-soul rhythmic '70s Motown inspired sound. Its lead single "Redbone" was nominated for the Grammy for the Best R&B Song and the Grammy for Best Traditional R&B Performance. It's now certified platinum.
So, obviously it's not the genre's fault. It hasn't gone out of style, but the reason Brown isn't a superstar anymore is because his music went the way of the crunk.
Lil' Jon still draws crowds and gets millions of streams on Spotify and Apple Music, but he's been reduced to yelling "yeah!" on some second rate turn-up record of the summer just like Brown has been reduced to the dulcet tones of a chorus in some rap song no one will remember in six months.
Regardless, Fresno showed up for the concert and the middle-aged white guy wearing a large gold chain and holding a footlong glass full of beer in the next seat over was vibing all night.
About the Contributor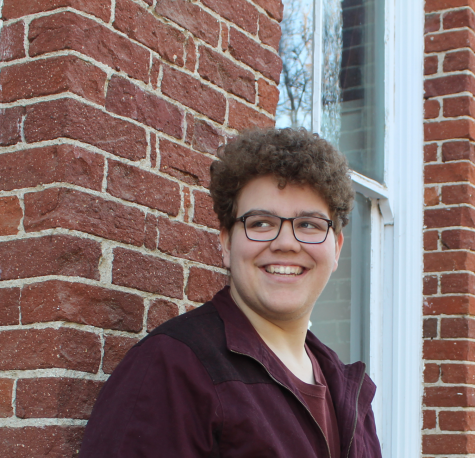 John Bruce, Entertainment Editor
John Bruce is a 19-year-old communications major writing for the Rampage as Entertainment editor. He was born and raised in Visalia, but recently moved...