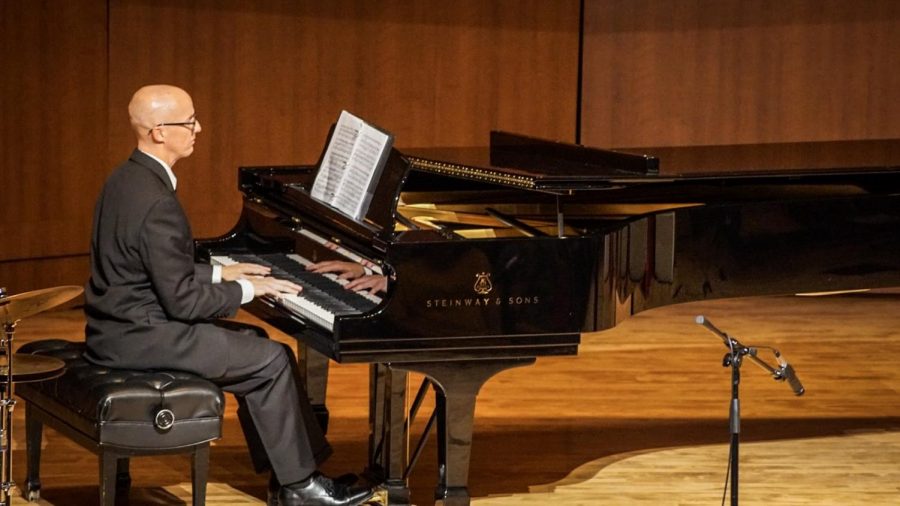 Christian Zarcone
Faculty got to show students their talents this last weekend in the Old Administration Building on September 21, 2019. 
The concert was meant to not only to give students a taste of what they could learn, but also to help raise money for Fresno City College music scholarships.
"It is a great opportunity for people to see the incredible talent that the music faculty have at Fresno City College," said Neil Vanderpool, dean of the fine, performing and communication arts division at FCC. 
A wide range of instruments were showcased from guitars to pianos and some instruments students haven't even heard.
Some teachers performed duets and one of them would play the piano while the other played a violin. In other cases, one would play the guitar and the other would sing. 
Faculty would walk onstage with a beaming smile that never left their face and they seemed excited to share their passion with not just students, but with their peers too.
 "If I am a student and I am taking piano and I get to hear my professor play this incredible piece of music," said Vanderpool. "[I know] I am going to learn from the best and that's what we have. We have the best here at Fresno City College."
Before they would perform, the faculty would share a quote or a story relating to what they were going to do. Sometimes they performed a piece because they were inspired by the musician or they were describing the origins of that instrument or song to help give the audience a better perspective on it. 
"They are educating and they teach and they create opportunities for our students. That's across the board whether that is an instrument that is played or an instrument that is performed like singing," said Vanderpool.
Pieces performed by instructors were provided in the programs along with what instruments the music was played on and the lyrics, if any.
In the end, they played a music score piece from Walt Disney's "Pirates of the Carribean." This piece of work was originally created by Hans Zimmer, a musical composer in Hollywood.