Fresno Philharmonic Gives Love a New Sound With "To Brahms with Love"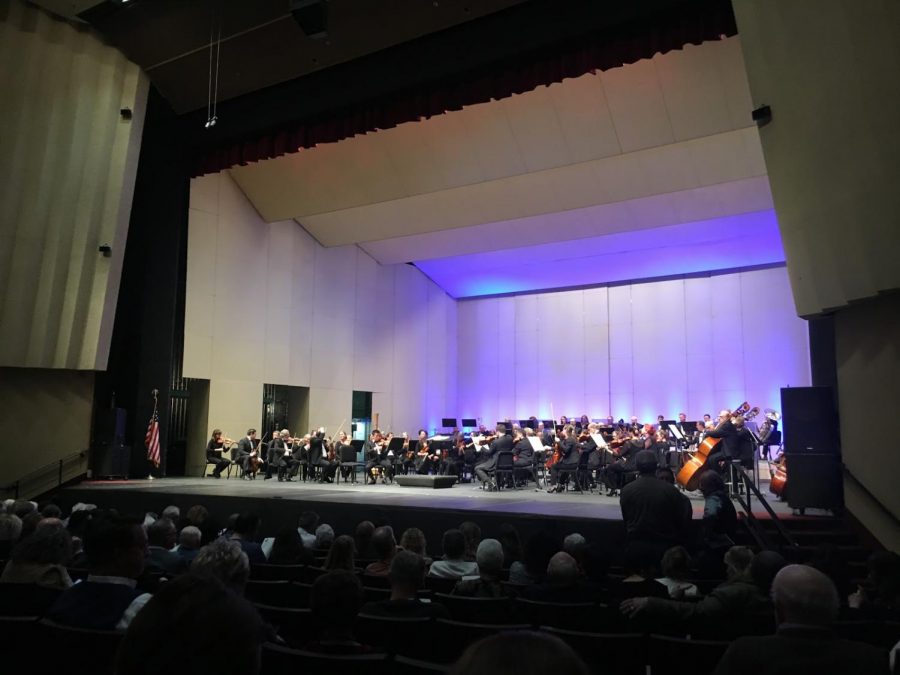 Story By: Sarah Chavez, Assistant Opinion Editor
February 27, 2019
The orchestrated band Fresno Philharmonic warms up in the William Saroyan Theatre for "To Brahms with Love" directed by Rei Hotoda on Feb, 24, 2019. Photo/ Sarah Chavez
Rei Hotoda led the orchestration for the Fresno Philharmonic band in the William Saroyan Theatre, directing 70 musicians to perform songs written by classical geniuses, Richard Strauss, Wolfgang A. Mozart, and Johannes Brahms on Feb. 24.
Hotoda, a winner of many prestigious awards such as the 2006 Taki Concordia Conducting Fellowship, is now the newly appointed music director of the Fresno Philharmonic. Her inaugural 2017-2018 season as music director has brought more attention by introducing a unique sense of art which aims to appeal to younger and older audiences simultaneously.
Rei Hotoda has decided to bring "To Brahms with Love" to the WIlliam Saroyan Theatre shortly after Valentine's Day to perform enchanting classical songs depicting love.
Richard Strauss' "Don Juan, Op. 20," was the musical rendition of the incomplete text "Don Juan," written by Nikolaus Lenau. The performance portrayed themes of love, loss and revenge. Moments of innocent love then thunderous intensity painted a clear picture of the personal battles that the classical rendition was written for.
The second showing was Mozart's "Piano Concerto No. 25 in C minor, K. 491." It consists of 28 solo keyboard concertos which was different for his time, as was many aspects of this concerto. Mozart often thought outside of the box when it came to creating new shows. He did this by including the piano, oboes, and clarinets in unique and dramatic ways.  
Joyce Yang was the lead pianist introduced in the second performance playing the 28 solo keyboard concertos. Yang captured the true essence of Mozart, of the emotion he longed to describe. Captivating performances kept and maintained the attention of the entire audience bringing them to their feet and applause.
The third and final performance was Johannes Brahms' "Symphony No. 2 in D major, Op. 73" which was his second symphony. The instruments that were outlined the most were the reed woodwinds and the pizzicato cellos. Within three movements the music became gradually more enthusiastic than the last.