Herrick's Book Celebrated With Poetry Readings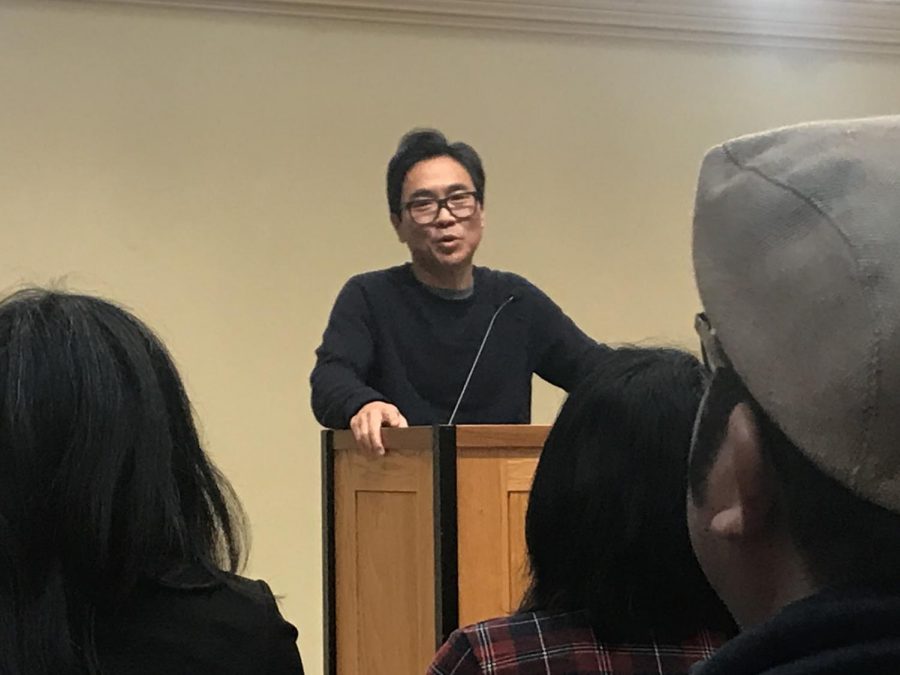 Poetry Instructor, Lee Herrick, celebrated the release of his third book, "Scar and Flower" with a poetry reading in OAB 251 on Jan. 31.
Dozens of students, faculty and staff attended the launch involving Herrick reading excerpts from "Scar and Flower", followed by other authors from the English department who also read excerpts of their own work.
"I asked people to read," Herrick said, while others "volunteered to read."
Herrick opened his performance with "Rose," a poem inspired by the Orlando shootings and "Stay," which is a poem against suicide.
"I wanted to read poems from across the book, from trauma to grace," said Herrick.
Herrick also said that he decided to make his book launch a collective reading as a, "celebration of our [faculty's] collective writings."
Marisol Baca, English professor, read a poem called "Spiral", from her book, "Tremor," about ancestry and growing up in the Southwest.
"I've done readings before but today was special," Baca said. "We have such a powerful English department here."
Another FCC English professor, Julio Trevino, read his poems "A Thunderstorm Collapses," describing his experience with a weather phenomenon where a thunderstorm implodes on itself and instead of getting rain you only get a gust of wind.
"Sometimes the wind blows up a lot of sand and a huge dust storm would fall everywhere," says Trevino, describing his experience.
For his second reading selection, he read "Those Left Behind."
"I wrote this poem after a couple who died by being hit by a fire hydrant and given no recognition," Trevino said. "This is my tribute to them."
English professor, Michelle Patton, read an untitled poem about saving the people you love from struggling or having hard times. The poem is part of a larger collection of poetry Patton is currently working on.
In crafting her poem, Patton took inspiration from motherhood. Patton says, "As a mom, I take care of my kids, by myself, and an elderly parent. So the poem's about taking care of people in our lives."
Herrick said of the event, "It was a joy reading with my colleagues; everyone is so supportive."
About the Photographer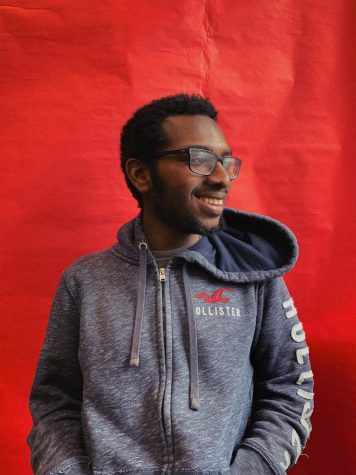 Blake Evans, Reporter
Blake Evans was born on June 24, 1999 and is an English major and aspiring journalist. He hopes to go into investigative journalism and uncover the next...