Bohemian Rhapsody Bites the Dust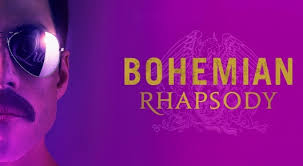 Hang on for a minute...we're trying to find some more stories you might like.
"Bohemian Rhapsody" opened up strong at the box office, but delivered a film that will be forgotten as soon as the next big film arrives.
The film attempts to tell the story of Queen, from the group's first forming, until the final performance of Freddie Mercury. Although it illuminates the viewers with some backstory about Freddie Mercury — it only touches the surface of the genius, the voice that many regard to be one of the greatest in rock n' roll history.
Watching a biopic film about Queen, one would expect the grand catalog of Queen's music in the film, but the film fails at a musical score. It seems as if the movie about Queen, was written for an audience who had never heard of them.
Perhaps the weakest element to the film was its writing. The film doesn't have a proper speed or clarity in what it wants to be. The title "Bohemian Rhapsody" implies that the film could focus on the six-minute track that many regard as their greatest hit, but instead spends a short time explaining the origins of the title song — possibly to earn the right to use as the title.
One thing that comes to mind when one thinks of Mercury, is his sexuality. The film seems to tiptoe around Mercury's sexuality by portraying him to be in the closet. Which in the 1980s was a hard time for the gay community, especially for gay men due to the AIDS epidemic.
It was a dark time that resulted in thousands dying — especially gay men. It was also a time clouded with taboo. Could this be the reason why the filmmakers decided to keep Mercury's sexuality under wraps? Fear of upsetting someone, or opening up an old wound? Whatever the case might have been: the film avoided the truth.
The performance by Rami Malek was possibly the only thing that was worth watching. Malek transformed himself into Mercury. The rest of the actors hardly existed. They seemed all but extras, with no substance or backstory.
It should be noted that the making of the "Bohemian Rhapsody" was not without conflict, which may have contributed to its quality. The film's director, Bryan Singer, was fired before completion of the film. This was due to "complications" between the director and the cast and crew. Possibly as a result, the film lacked originality and direction.
If the studios only purpose was to make money, and illuminate to the world that this band once existed called Queen, who had this lead singer that had a great voice and died of AIDS, well, mission accomplished. The film has already nearly tripled its budget.