Successful Jazz Concert at Fresno State University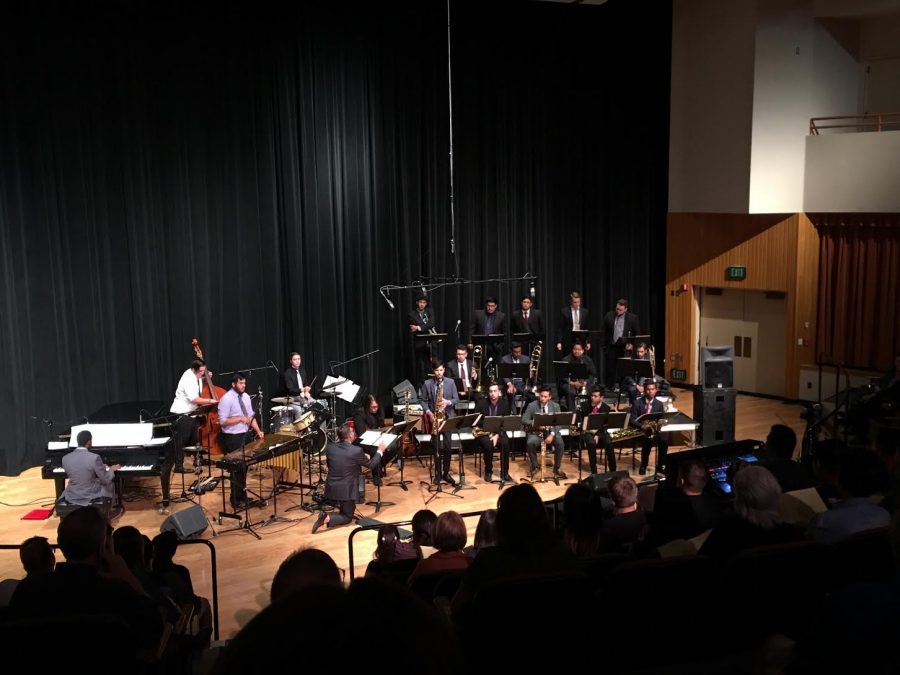 Story By: Sarah Chavez, Reporter
October 9, 2018
The audience sat quietly compelled as orchestrated jazz music filled the Fresno State University Concert Hall on 8 p.m. on Oct. 1, 2018.
The FSU Jazz band and the Jazz Composer's Orchestra band performed at a Jazz Orchestra Concert at the FSU Concert Hall. The FSU Jazz band is directed by Richard Giddens and the Jazz Composers Orchestra band is directed by Mike Dana.
The band played for an hour and a half with approximately 150 attendees in the audience.
Richard Giddens is the new director of Jazz Studies at Fresno State University, and this performance was his first. "I am very proud of my students, for the first concert of the year they sounded incredible." said Giddens.
The FSU Jazz Band will also be hosting other performances this fall. Such as Jazz-O-Ween, which will take place on Oct. 30, 2018 and the Fresno Jazz Festival on Nov. 29, 2018.
"It is the first time we are hosting a festival in almost 20 years," said Gidden. "It is really exciting to bring a scholastic festival back to Fresno State's campus."
Josh Claran, a musician that plays the tenor saxophone in Jazz orchestra, says they've been working on the performance for a while. "We are just really excited to let everyone here know what we have been working on."
Claran says he enjoys the community jazz offers, he likes seeing people enjoying the same type of music.
"Jazz is not prominent in today's popular music," Evans says. "A lot of people don't get around to it, but it is better than R&B and rap."