Why Queer Fictional Characters Are More Than Just Characters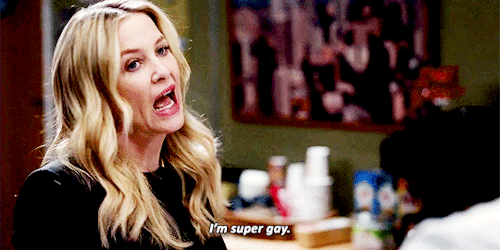 Hang on for a minute...we're trying to find some more stories you might like.
There is a misconception that just because television has queer characters, we should be grateful. No thank you. I grew up wanting to see myself represented in media, but by represented I mean accurately.
In 2006 "Greys Anatomy" was the first television show where I can remember seeing representation within the LGBTQ community. Season 2's Calliope Torres (Sara Ramirez) is one of the first monumental bisexual characters in television history. There's a line of hers that deeply impacted me.
"So I'm bisexual. So what? It's called LGBTQ for a reason. There's a B in there. It doesn't been badass. I mean it kinda does, but it also means I'm bi."
This was crucial during my teenage years. I would watch television shows in the living room with my family while I was very much in the closet. Still trying to make sense of a world I was scared to understand. I didn't care, I just knew that Callie Torres kissing girls made me feel less alone. I felt safe.
In season five of "Grey's Anatomy" Arizona Robbins (Jessica Capshaw), a lesbian character was introduced into the show. This was a monumental moment in television. Grey's now had a bisexual and lesbian character. The gays getting what they finally deserve? I felt like it was too good to be true.
As I started to find my identity within the LGBTQ community, I slowly started to understand how important Arizona Robbins was in my life. I knew she was just a fictional character, but in my heteronormative world, she was everything I needed. She made me feel like my sexuality wasn't a phase. I was valid.
Arizona Robbins was confident in her sexuality and positively represented the lesbian community. "I am super gay. Like, I'm the gayest of the gays." A quote that helped me reclaim the word lesbian as an identity, rather than a dirty word. Arizona was right, she was the gayest of the gays, because she went on to be the longest lesbian character in television history according to gomag.com.
In 2015, "The Fosters" broke ground by being the first multi-racial lesbian couple on a major network television show raising their biological and adopted children.
I can still remember it like it was yesterday. I was flipping through my television channels and came across the season premiere. I remember tears were flooding down my face. This wasn't just a show, each episode seemed to reflect some of the struggles I faced in finding my voice. "The Fosters" was giving the world a glimpse into my life.
The Adams-Foster family was my future, and for the first time I had hope. I had hope that if the world could love a show like this one, things could get better.
The list of characters who impacted my journey goes on and on. If the younger version of myself didn't have these characters, I wouldn't have made it through the depressing and lonely years spent in the closet.
Queer storylines in 2018 continue to lack accurate queer representation. Writers often have the misconception that adding queer characters makes their storytelling edgier or more diverse. However, writers in television must see the importance of improving their storylines; storylines like the ones which inspired me. Not just inclusivity, but authenticity.
I want an end to queer-baiting. A daddy or a mommy issue. A phase. I don't want my representation to exist only for the sake of the straight male gaze. My sexuality is valid, and too complex to be reduced to propaganda.

About the Writer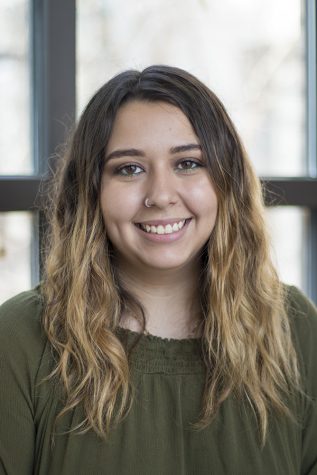 Anjanae Freitas, Entertainment Editor
Anjanae Freitas is a 21-year-old Fresno City College student, and the Art and Entertainment Editor of the Rampage, born and raised in Fresno, CA.
During her time at Fresno City College, she found interest in the field of journalism, where she received her AA in journalism in the spring of 2018. She will continue to pursue her BA at Fresno State University in Mass Communications/Journalism Spring 2019.
One of her passions is poetry, Anjanae connects with poetry because it is an embodiment of the soul and human experience. Through poetry Anjanae as found not just her passion, but a way to mask healing and communicate her vulnerability. Anjanae released her first book of poetry on Amazon Kindle titled Bees & Weeds, in August, 2018.
One of her other passions is photography, which she developed through the many concerts and traveling she has done over the years. During a Katy Perry concert, Anjanae had the opportunity to be in the "Katy Perry 3D" movie.  Throughout all three of these hobbies and attending the film's premiere, she has made connections within the industry where she was given an opportunity to collaborate with Capitol Records Street Team for Katy Perry. Through this line of work, she has been given many invitations to attend different entertainment events in Los Angeles.
Anjanae is leading towards the career field of social media management for the television and film industry. Her biggest accomplishment was having the opportunity to spend a day at Warner Bros. studio for Freeform's hit show "The Fosters." The event was significant in her career because it made Anjanae aware of and passionate about the representation that the television and film industry puts out in our society. Her aspirations in the entertainment industry would be to promote diversity and create strategies for companies to increase their representation of women, minorities, and the LGBTQ community both in front of and behind the camera, and on social media.
Ultimately, Anjanae's career goal is to receive her MA in counseling to become a licensed Family & Marriage therapist.
You can contact Anjanae Freitas at [email protected]