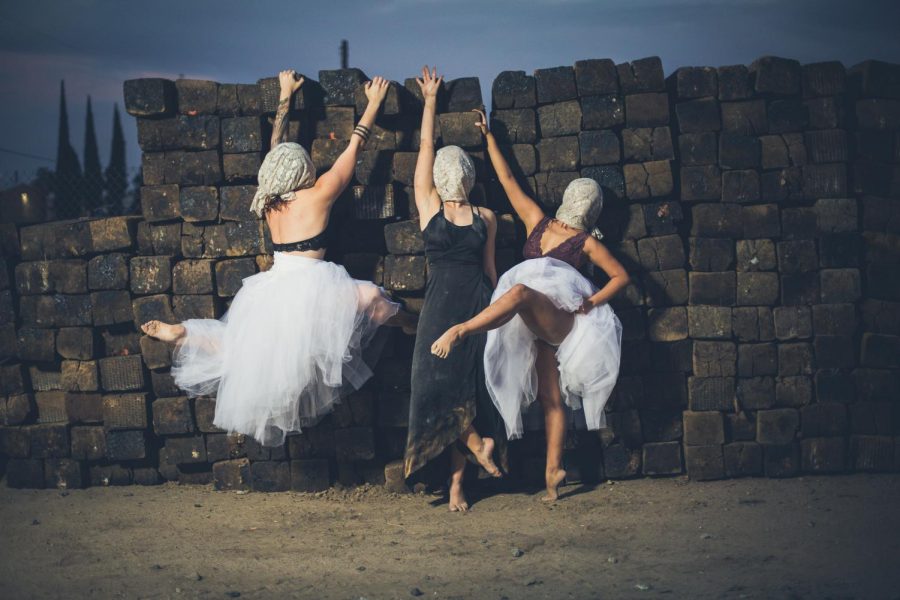 Fresno Dance Collective will be premiering "Nothing is Beautiful; Everything is fine," an hour-long performance at the 2018 Rogue Festival from March 2 through the March 4 at Dianna's Studio of Dance.  Four of the seven dancers are alumni of the Fresno City College dance department.
The show is created and choreographed by FCC alumni Alexandra Tiscareno. She and former student Aubrey Ludlow, and current students Shelby Plaughter and Jessie Santos, along with three other performers, will be dancing in the three day evening event.
The show is about the idea that "women perceive life and are perceived throughout life, through a variety of different lenses," according to a press release. It's an emotional performance that addresses three themes; human connection, conformity, and vulnerability.
"The show is very emotionally heavy," said Tiscareno, who said she created the dance in response to her own emotions. "So I would say, come in with an open mind because a lot of serious topics are going to be covered."
"The dance started off as a way for me to tell a story about experiences I had been through in my life. The original show dealt a lot with going through that emotion of losing people and life changes," said Tiscareno. "I took it to another level where it's not only an experience that I felt, I knew other people felt it."
The stories presented in ''Nothing is Beautiful; Everything is Fine'' come directly from the performers themselves, according to the press release. The idea of the show came after one of Tiscareno's dancers came to her to express her insecurities regarding her return to dancing. She then opened the floor to all of her dancers to see if they felt the same type of emotions and if they would be open to share them.
The choreographer then began every rehearsal with prompts like, "If today was your last day on Earth, what would your story to the audience be?"
Tiscareno said that instead of telling just her own story, more of the girls tell their story and their life experiences, "So, the focus shifted from me to what they feel like they want to say."
Dancer and alumni Shelby Plaughter explained how dancing at Fresno City College introduced her To Tiscareno. They bonded over a piece Tiscareno choreographed that took them to the American College Dance Festival. Plaughter says the type of movement Tiscareno introduced to her to is one she hasn't experienced before.
"I was hungry for it," Plaughter said.
Since the beginning of January, Tiscareno and the dancers have spent four hours every Sunday rehearsing for the upcoming show, according to the press release. Preparing for the show wasn't like most productions where physical understanding is of the most importance.
"Preparation for this show consists mostly of psychological release," said Plaughter. "For me, and a few others, it's remembering difficult things; it's remembering the things about life that bother us most, and funneling them into the movement with enormous amounts of intention."
Plaughter calls it a "mental game."  She explains how the use of spoken word and the absence of stereotypes is what makes the performance "a therapy"  for her.
"It's an ever-changing, intimate, volatile exchange, and I don't think you typically see that ever in the dance world, let alone the Fresno dance community," Plaughter said. "It's truly special."
Tickets for "Nothing is Beautiful; Everything is Fine" can be purchased online or at the door. Tickets cost $12, and you must buy a $3 wristband for the Rogue Festival itself. More information on the show can be found at nocodance.org and tickets can be ordered online at fresnoroguefestival.com