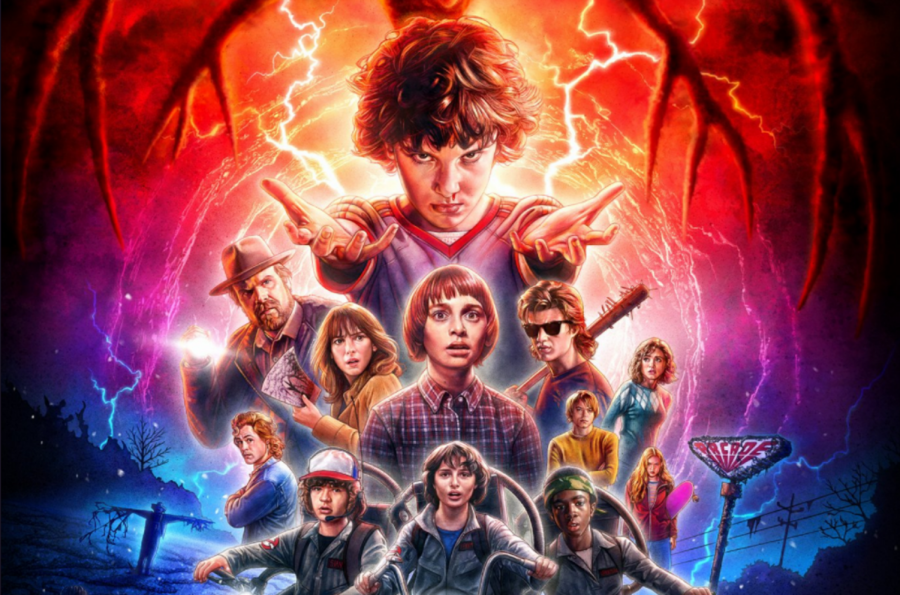 When the first season of "Stranger Things" premiered on Netflix last year, it took  popular culture by storm.
The series was a nostalgic tribute to the 1980s films and stories of Steven Spielberg and Stephen King respectively, with lovable characters and frightening creatures that soon became a cultural phenomenon.
Anticipation for "Stranger Things 2" reached fever pitch by the time all nine episodes premiered on Netflix on Oct. 27, and thankfully this new season did not disappoint.
The season takes viewers back to the fictional town of Hawkins, Indiana in 1984 during Halloween.
Our ensemble of characters include a group of middle school students, high school students and adults that live in this small town where typically, nothing happens.
Although Will is home safe and sound, he is still seeing visions of the dangerous world that is the "Upside Down" and this leads our friends in Hawkins on yet another adventure.
"Stranger Things 2" continues to immerse viewers back into the 1980s. Not only does the fashion, technology and music display that but also the politics at the time shows that too.
Throughout the neighborhoods of this small town, we see "Reagan/Bush" and "Mondale/Ferraro" campaign signs as part of the backdrop of how Americans felt at the time.
But the reason why "Stranger Things 2" succeeds is that it digs deeper into the characters that viewers fell in love with in the first place.
In particular, this season serves as a better showcase for newly-promoted series regulars Noah Schnapp and Joe Keery who play Will Byers and Steve Harrington respectively as they steal the show.
Schnapp, who was mostly absent throughout the first season, serves as the heart of this season's conflicts. For a young actor, he exhibits all the fear and chaos required given his dire situation.
And as for Keery, he turns his stereotypical jock persona into a surprisingly mature and capable older-brother figure for Gaten Matarazzo's character Dustin Henderson.
"Stranger Things 2" has impeccable pacing that is nearly unmatched by other series exclusively streaming on Netflix thanks to series creators, the Duffer Brothers, approaching with a cinematic eye.
Although the season mostly soars to heights unseen in the first season, it falters in a standalone episode centered on Millie Bobby Brown as Eleven where she confronts her past.
This episode felt like a backdoor pilot for a potential spinoff series that happened to be written into this new season only to ruin the momentum of an otherwise terrific season.
Despite that episode, "Stranger Things 2" somehow brings all the intertwining storylines and characters together in an epic finale that surpasses the first season finale.