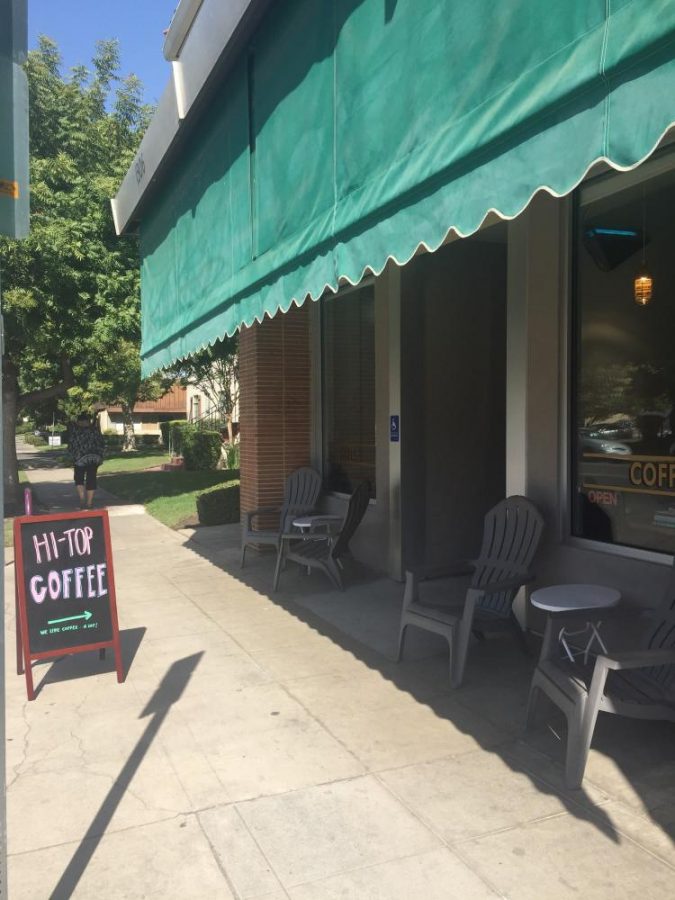 Melissa Moua
Hi-Top Coffee made its grand entrance in the Tower District recently, taking over what was Café Corazón.
The menu offers a variety of items such as coffee, teas, pastries and bread spreads.
Its specialty drink is a two-cup drink called Low-Top — a double shot espresso cup and a chilled mixture of almond milk, honey, cinnamon and cardamom. Patrons can drink both on their own or mix them together.
Hi-Top Coffee partners with local businesses such as La Boulangerie in Fig Garden Village for their toast options, Top O' The Morn Farms, Inc. from Tulare for their milk products, and various vendors from local farmers markets.
"It's kind of always been this place of excitement and culture and art and music," Aaron Bagato, one of the owners, said. "It's where our friends are."
Hi-Top Coffee provides guests with complimentary fruit infused water and free Wi-Fi and  students can relax and complete their homework.
"We just want to do something we really like and we want to bring something positive to the community," Karsyn Suvanto said.
Owners, Karsyn Suvanto and Spencer Suvanto, said they have been wanting to open a coffee shop for more than a year ago. A few of their friends told them to get in contact with Aaron Bagato who was working at Metalmark Climbing.
After approaching Bagato with their idea, they eventually all agreed on opening up a coffee shop together.
"I love coming to Hi-Top to do my homework" Abigail Prado, a biology major at Fresno City College said. "It is close to school and if I don't want to drive, I can always walk here."
All three owners live in Tower and enjoy the environment it has to offer.
Coffee enthusiasts can visit the new coffee shop Monday through Saturday from 7 a.m to 10 p.m and on Sunday 8 a.m to 8 p.m.
"Ultimately," Bagato said, "our goal is to make people's day better."