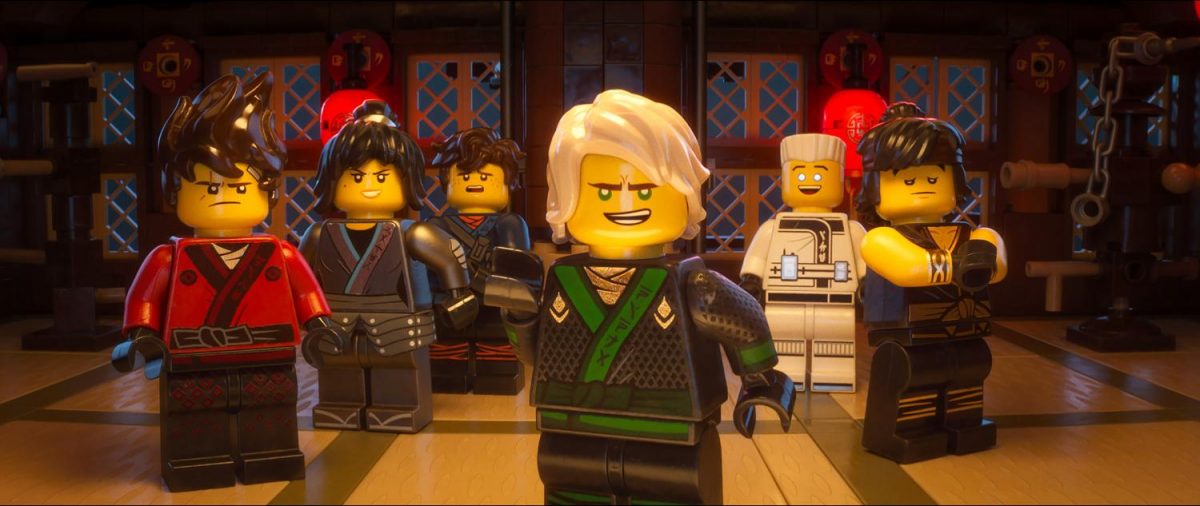 The 'Lego Ninjago Movie' is Family Fun
September 26, 2017
The Lego Ninjago characters that fans of the series know and love are now on the big screen and ready for action.  
Lloyd, Cole, Zane, Nya, Jay and Kai are your ordinary bunch of highschool teenagers who no one really cares for at school.
What their fellow classmates and faculty do not know is, the six of them are the secret ninjas that protect the Island of Ninjago.
The protagonist of the film is Lloyd, played by Dave Franco, who doubles as the green ninja and is the leader of the secret ninjas. When he is not fighting crime, Lloyd is an outcast, stigmatized because his father is the evil Garmadon, played by Justin Theroux.
The Evil Lord Garmadon is always trying to take over Ninjago and, in the process, creates chaos.
As the secret ninjas, Lloyd and the rest of the gang battle Garmadon's evil forces, but things take a turn for the worst in this story.
Viewers will follow Lloyd in his struggle of dealing with no father growing up and other relatable themes that give this film quite a bit of depth for a Lego movie.
However, the gritty real life themes the characters deal with do not take away from the trademark flavor of comedy movie goers would expect from a Lego movie.
Hilarious bits like a feline version of Mothra, the classic Godzilla villain, called Meowthra will give children as well as adults something to laugh at.
There is even more comedic value in this film due to the all star cast that includes Jackie Chan, Dave Franco, Fred Armisen, Abbi Jacobson and many more.
The cast members each bring vibrant readily identifiable voices to the characters as well as funny delivery to the film's witty dialogue.
If you enjoyed "The Lego Movie" or "The Lego Batman Movie,"  this film is animated in the exact same style.  The mesmerising way the childhood toys are seemingly brought to life by the animation is something to marvel at in itself.
Witty one liners, wonderfully animated action sequences, so many details that pay homage to the source material being LEGO Construction Bricks, make this a film perfect for all to enjoy.