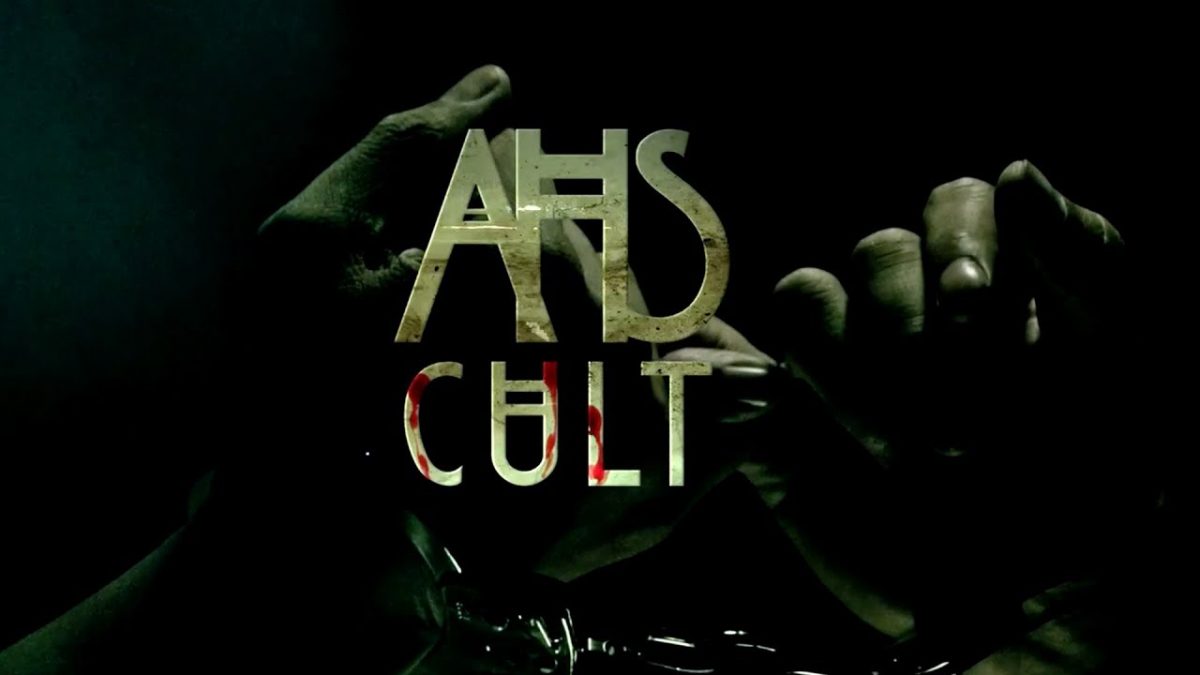 'American Horror Story': What Are You Afraid Of?
September 26, 2017
The popular TV show "American Horror Story" has always had gruesome and haunting stories with hidden meaning. This season, "AHS: Cult," is no exception.
This new season takes place right after Donald Trump's inauguration. Though it is only a few episodes in, theories about what the rest of the show will be about puzzle viewers.
The main premise of the show seems to be based on fear and more specifically phobias and how they have impaired the character's ability to perceive reality.
You can cleary see all the scary images in the shows intro. There are images of bloody clowns, bees, and clusters of holes tying back to trypophobia, a fear that lead actress Sarah Paulson has. Shots of people wearing political masks and a bloodied American flag depict how this season will be dealing with current political issues.
In this fictional post-Obama time, Ally and her wife Ivy are two of the main protagonists in this season. After Trump is inaugurated, terror comes to their town and strange events begin to unfold. Ally is afraid that their lifestyle will not be accepted by Trump supporters and other citizens.
With these fears, Ally starts to lose control of phobias she has and they begin to start affecting her and her family. She begins to see clowns, and is always mortified to leave the house. People in the town are being murdered and the murderers always leave behind a red painted smiley face in blood which means they have been marked.  
In the first three episodes, it really is unclear what is going on. You have Evan Peters's character Kai, a sort of radical revolutionist who was highly in favor of Trump winning the election. He believes that if people are scared enough, they can be manipulated to do one's bidding.
You also have Ally, this mom and wife who seems to be dealing with psychological phobias. Since the inauguration, her fears torment her and are affecting her relationships.    
In an interview with Ellen Degeneres, Paulson, who plays Ally comments on what she thinks is the driving force for this season. "This year what I think the big scare is this year about the show is the lack of communication we have going on in the country between different political camps," Paulson said. Paulson's own phobias have been tied into her character.
"I don't like clowns, I have a fear of heights, I have a fear of bees, and I have trypophobia," Paulson said.
It is still unclear what direction this show will be taking. But given the reputation "AHS" has, viewers will not be disappointed. With compelling story, an all-star cast, and how it seems to tie into the current U.S. Politics, you are going to want to tune into FX on Tuesday Nights at 10 p.m.