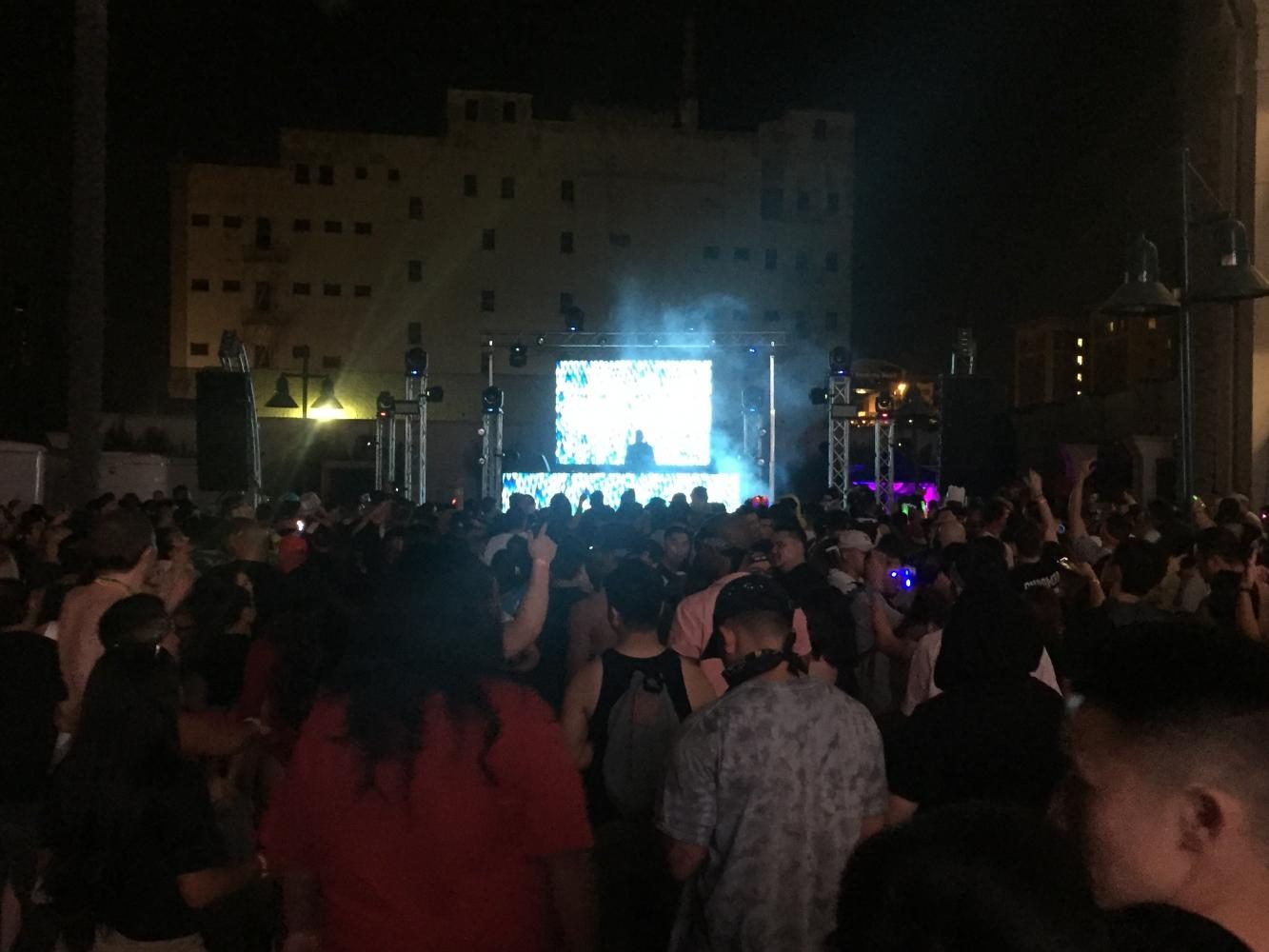 A Night of Dancing Underneath The Stars
September 13, 2017
Electric Fairy Tale made an appearance for the seventh year in a row at Chukchansi Park on Sept. 9, 2017.
Patrons 18 and older listened and danced to techno and house music from the opening of the gates at 8 p.m. until 2 a.m.  
Electric Fairy Tale is a place where people can let go and feel free to express themselves through clothing, dancing, and singing.
Gonzalo Gomez, known as Gbeats, was one of the many artists who performed at Electric Fairy Tale 2017. He has been mixing music for three years in places such as Fresno and San Francisco.
Gomez has a huge passion for mixing music and said he cannot express how much he enjoys performing.
"The crowd is always fun and energetic," he said. "You can tell they love bass music."
Another local artist, Rism, also performed. He has been mixing for four years and producing for three.
Rism started out working with people in New Mexico and then eventually worked his way to Fresno. He now performs throughout California and New Mexico. Rism said his fan page "rismmusic" on Instagram, motivates and inspires him to continue his passion for mixing music.
This was Rism's first time playing for Electric Fairy Tale and he said he couldn't be more thankful to be chosen to perform at such an outstanding event.
"The people are awesome; the vibe is incredible and the music is unique," he said. "We can only continue to try to spread the name of our youth and once I perform, the night can only get better, so stay tuned."
Electric Fairy Tale welcomes many different people regardless of age, color, or gender.
Ashley Hawkins, 22, said that events such as Electric Fairy Tale can be stress relievers.
"I can forget about stress by dancing it off and meeting new people," she said. She claims that events such as Electric Fairy Tale are filled with positive vibes where you can escape reality for a while.
Hawkins said she has met many people who have traveled all over the world to enjoy events such as Electric Fairy Tale, coming together as one to express themselves without feeling judged.
The term PLUR which stands for peace, love, unity and respect, is used quite often.  
"My favorite part at Electric Fairy Tale is dancing on the dance floor, because when you look around and see everyone at their happiest moment, you feel as one," Hawkins said.
Instead of a handshake, a popular way to say hello is by exchanging bracelets that were made especially for the event. This is a way to share one's creativity and have it passed down to many different people.
Tasha Prez, a nurse in Visalia at Kaweah Delta Health Care, said it's been more than 10 years since she's attended a rave but it feels like home.
Prez, who is a mother to a high school student, enjoys to rave. Her daughter loves making bracelets and helps her mother prepare for events such as Electric Fairy Tale.
Prez claims that she's never had any bad experiences over the years at events such as Electric Fairy Tale.
"Everyone is friendly and shows nothing but kindness and love." Her favorite part about Electric Fairy Tale is that she gets to experience the event with her friends and her husband.
Vincent Juarez, owner of Madness party shop, said that his shop is the first rave store in the central valley. Juarez started eight years ago by first selling a $100 worth of glow sticks from the dollar store. He now travels to California raves selling glow items and owns his own video arcade shop.
Juarez recently traveled to San Francisco and Hollywood to sell his glow items.
"I'm living the dream," Juarez said. "The fun thing about it is that I get to meet new people all over California."