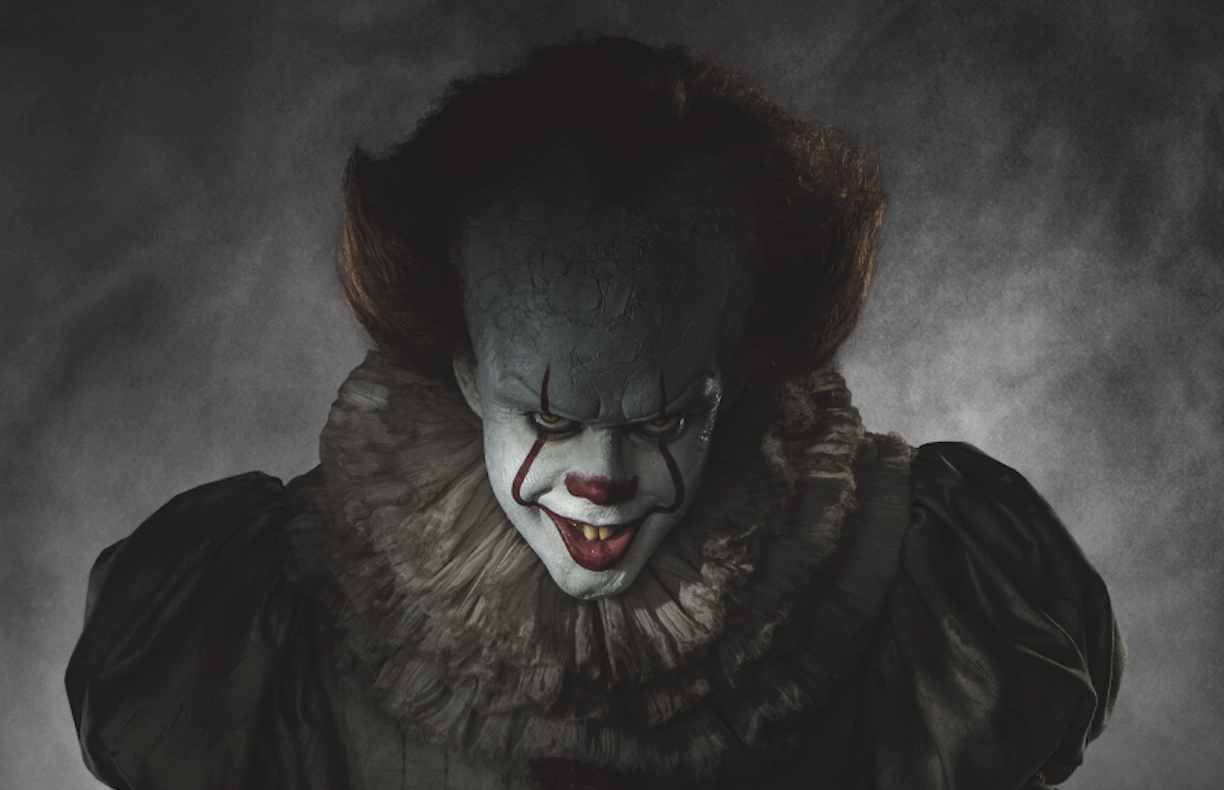 Can You Handle 'IT'?
September 11, 2017
Stephen King's Pennywise the Dancing Clown hit the big screen this Friday, Sept. 9, the film version of the 1990 two-part miniseries and character based on the 1986 horror novel, "IT" brings to life childhood fear in a successful manner.
People may say remakes are never as great as the original, but there are many aspects of this film that will disagree.
The film is set in Derry, Maine: a town with a gruesome history that leads seven kids to encountering Pennywise the Dancing Clown. The ragtag group of children that call themselves the Loser's Club, use their friendship to defeat the evil clown that is Pennywise, an entity that takes the face of a clown to become a child's worst nightmare turned reality and lure them in.
Actor Bill Skarsgård gives Pennywise a personality far more terrifying than imagined, through evil laughs and eerie body movements that give you the chills.
Comparing his version of Pennywise to the one from 1990, played by Tim Curry, Skarsgård's depiction strays away from the typical circus clown look and depicts what one would imagine a killer clown to be.
This adaptation has many similarities to the original version. The trailer shows the famous scene where the character Georgie first comes in contact with Pennywise in the sewer and it was a close match to the way it occurred in the miniseries.  
The scene sets the thrilling mood for the remainder of the movie, giving the audience a sense of what this clown's what is intentions are.
Director Andrés Muschietti, who is no stranger to creating thrillers, does a wonderful job in capturing the notorious frightening clown.
Fans of the clown can expect to see more that was not quite captured in the original. From 1990 to now, movie production and special effects have come a long way, which could have given the miniseries the visuals of the modern film.
This film strays from the horror genre and fits more under the thriller and suspense category, leaving audiences nail-biting throughout the film wondering what was going to happen next.
Viewers that have a tough time with horror films should give this one a shot. Although frightening, Muschietti throws in bits of humor to lighten up some scenes without messing with the film's overall tone.
Audiences who were fans of the original should also see this version for themselves. Not only will it bring a sense of nostalgia, but seeing effects that 2017 has to offer that 1990 didn't brings one to the edge of their chair.