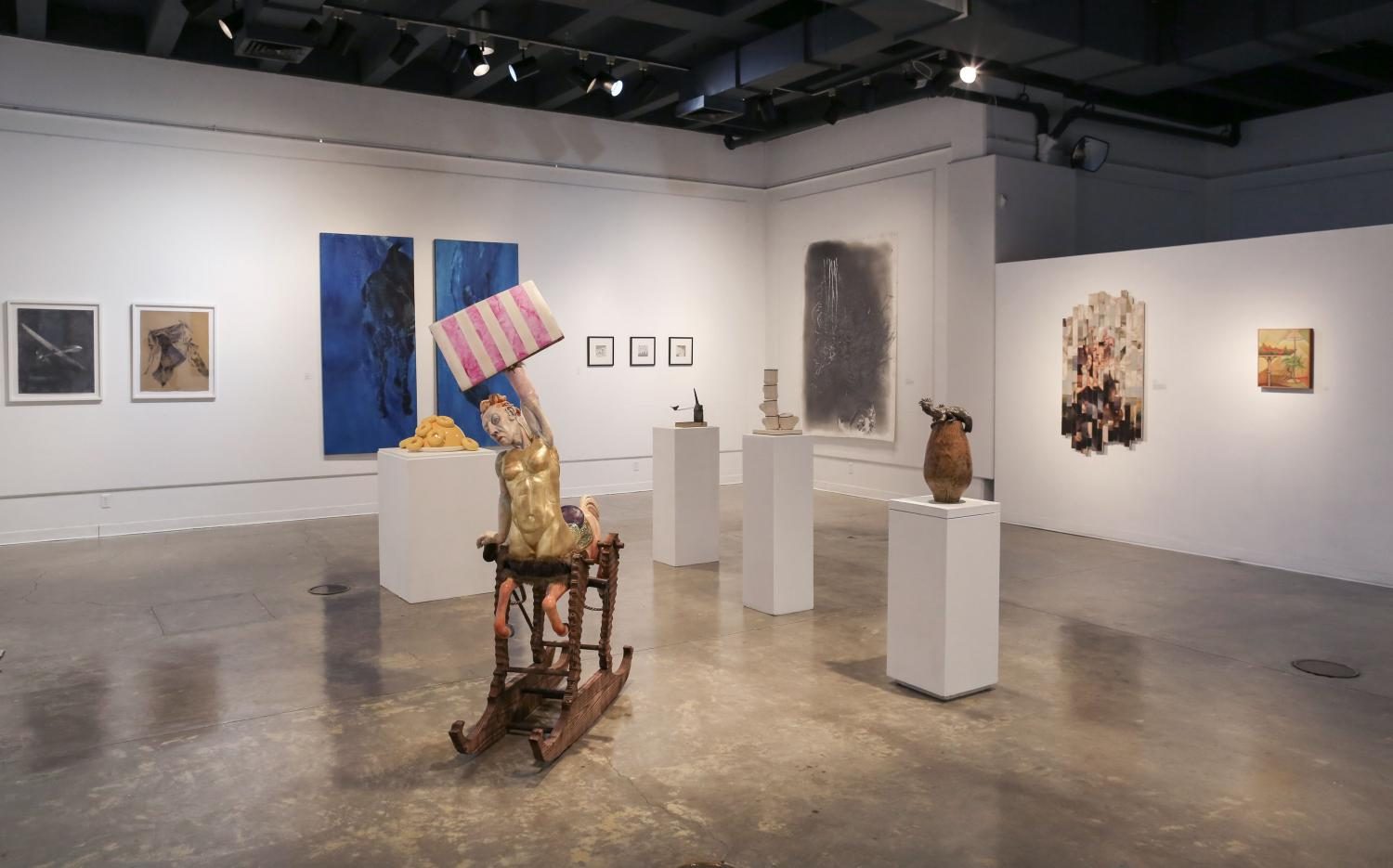 Mark Tabay
Art by faculty is on display in the Art Space Gallery from Aug. 24 through Oct. 12.
The biennial exhibit includes clay sculptures, ink blotted pictures and paintings by Susan Bolles, Derek Borges, Bill Heiderich, Caleb Henderson, Tim Hernandez, Nanete Maki-Dearsan, Vincent Mendez, William Raines, Linda Richmond, Ricardo Rivera, Kevin Stewart-Magee and Nicolas Spoher.
The exhibit is open to the public on Mondays and Tuesdays from 10 a.m to 4 p.m and on Thursdays and Fridays from 10 a.m to 7 p.m.
This year's theme, "In The Making," according to Elena Harvey Collins, Art Space Gallery curator, is "to really show the breadth of practices that are in the art department."
Collins said that while these professors spend hours teaching, they still find time to do what they love.
The instructors took time out of teaching to create these art pieces. "It did not take long to create my works," Ricardo Rivera, a Fresno City College art instructor said. "I usually don't measure the length of time to create them. The times vary. More important for me, is the time taken to prepare for these works and my intention."
As your everyday art instructors, many forget that not only are they teaching, but they are also artists.
What makes this showcase so special is that it only comes every two years.
"That could be quite rare to find when people are teaching," said Collins. "It's often difficult to find time to spend on their own…students should feel really good that there instructors are teaching and making their own work at the same time."