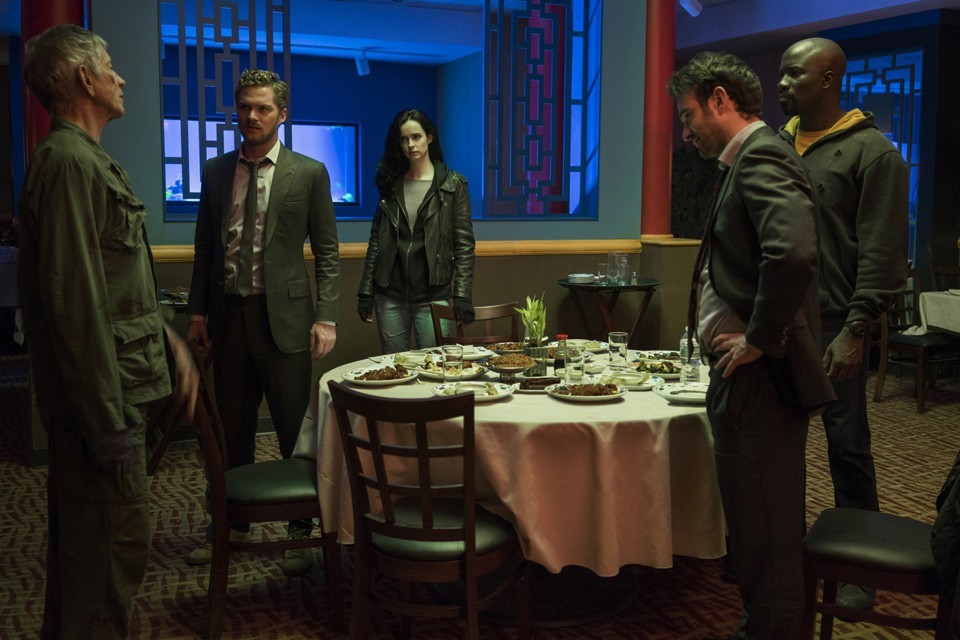 'The Defenders': Avengers of the Streets
August 25, 2017
All episodes of Marvel's new series "The Defenders" are now available to stream on Netflix, and this crossover event between "Daredevil," "Jessica Jones," "Luke Cage," and "Iron Fist" succeeds in bringing the street-level Avengers together for the first time.
"The Defenders" follows Matt Murdock, Jessica Jones, Luke Cage and Danny Rand following their respective arcs from their own shows.
Their paths cross and they must unite to defeat their biggest enemy yet.
Like "The Avengers" in 2012, Marvel has managed to coherently assemble four different characters  together for an entertaining watch that succeeds in superhero storytelling on a more intimate scale.
Charlie Cox, Krysten Ritter and Mike Colter reprise their roles as Matt, Jessica and Luke respectively and once again embody their characters beautifully.
As for Finn Jones' Danny Rand/Iron Fist, despite remaining the weak link of Marvel's Netflix outings, he improves when working alongside Cox, Ritter and especially Colter.
At a slim eight episodes, "The Defenders" serves as an easy binge-watch, but for those to truly appreciate the storytelling, it is recommended to watch the previous shows to be more invested with the characters.
Hopefully, Marvel can now bring the Defenders and the Avengers together on the big screen too.