Escape The Fate headlines Strummers show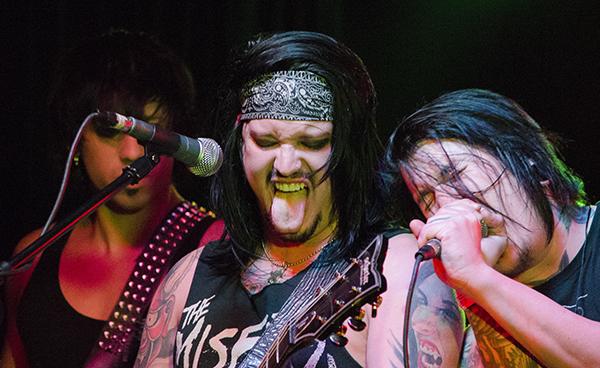 Story By: Alyssa Garza, Reporter
February 12, 2015
The Road to The Studio tour brought the fans of Escape The Fate to Strummers in Fresno. The Feb. 4 concert also featured supporting bands, Run 2 Cover, The Family Ruin and local band Armed Assailant, who opened the show.
Escape the Fate's setlist included some of their most popular songs such as "Something", "Gorgeous Nightmare",  "Issues", "Picture Perfect" and their most recent single "Ungrateful," released in May 2013.
As Escape The Fate, headliners of the concert, begin to play "Picture Perfect", the crowd goes wild and singing starts as the song is relatable to the audience.
"I've seen [Escape The Fate] play last year when they came to Strummer's, I think it was better this time," said 21-year-old, Maira Martinez. "They had more energy this time."
The bands continue to play as mosh pits quickly fill up and crowd surfers ride the waves of people pushing them towards the stage. The moment in time was realistic for attendees.
The hard rock, metalcore American post-hardcore band from Las Vegas, Nevada formed in 2004.
Lead vocalist, Ronnie Radke was in the band as Escape The Fate released three extended play albums and four full length studio albums including Dying In Your Arms.
Radke departed from the band shortly after but Craig Mabbit, former lead singer for Blessthefall joined in as the new vocalist.
After Escape The Fate comes The Family Ruin, a metal-alternative band from York, United Kingdom who recently signed on with KBB Records and released their debut album "Dearly Departed." This was their first show to be done at Strummers.
"Let's Go," a popular song from The Family Ruin has continuously been featured on Sirius XM radio.
Vocalist, Johnny Mennell said "to be honest it's kind of one of our least favorite songs to play live because we're all about smashing out the bangers and having a good time."
Run 2 Cover, are a pop-rock band from Phoenix, Arizona also made an appearance that night. Their tour with Escape The Fate and The Family Ruin marks their first professional tour.
Run 2 Cover's most recent song, "Someday" was released in October 2014.
"The background of [Someday] is just kind of like a teen couple who can't be together," said Brandon Iverson, lead vocalist. "Almost like the Romeo and Juliet kind of thing."
Band members agree that "tour life has been really cool" but at times not so great as they must travel in vans or buses rather than being in "a little van."
Though the band put on a good show, the crowd was happy to hear covers such as "1985" by Bowling by Soup and "Billy Jean" by Micheal Jackson.
"The blonde boys was my favorite part of the show, I have a thing for blondes" said Josie Raya, 24, appealing to the band members' appearance.
About the Contributor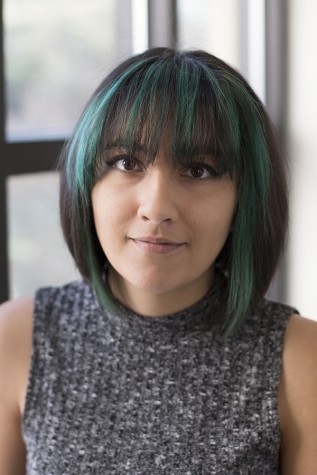 Daisy Rodriguez, Photo Editor
Born in Salinas, California, Daisy Rodriguez is majoring in journalism and will proceed to major in visual communications. She is a photographer of both...