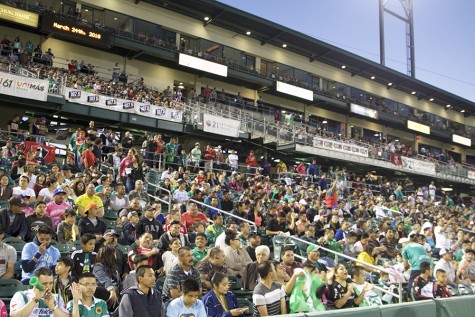 Story By: David Chavez, Managing Editor/Copy Chief

March 28, 2016
Club Atlas defeated León FC 2-1 when the two Liga MX teams came to downtown Fresno to battle it out at Chukchansi Park on March 24, 2016. Chukchansi Park played host to a crowd of nearly 8,000 in attendance. Waves of green and red filled the stadium as fans of both clubs donned jerseys and shirts...
Story By: Patrick Forrest, Arts & Entertainment Editor

October 2, 2013
Dance is swingin' through Fresno and doesn't look to be stopping soon. Every Wednesday night at 7 p.m., Kellie Townsend and Chris Pluhar host swing dance lessons in Studio 65. Studio 65 is located at 2695 Maroa Ave. just south of Shields near the railroad tracks. They moved from Santa Cruz...